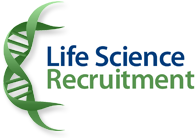 Did you know that your Internet Explorer is out of date?
To get the best possible experience using our website we recommend that you upgrade to a newer version or download another web browser.
A list of the most popular web browsers can be found below. Just click on the icons to get to the download page.
Your browser will need to close to complete the installation and you will need to manually reload the site when finished
Contact Info

Oran McIvor
Life Science
+353 1 507 9270
oran.mcivor@lifescience.ie
Connect with me on
Details
Advanced Quality Engineer
| | | | |
| --- | --- | --- | --- |
| Reference: | OM/HQ00001987 | Location: | Cork |
| Qualification: | Degree | Experience: | 3-4 Years |
| Job Type: | Permanent | Salary: | €100000+ |
Our client is a Fortune 500 medical technologies firm who is currently looking for an Advanced Quality Engineer to join their team. The role reports to the Advanced Quality Manager and is a responsible for the development and introduction of quality systems to support the Research, Development and Introduction of new products, processes and technologies. Additionally, the role involves undertaking responsibility for the oversight of quality engineering and quality systems implementation whilst ensuring compliance with FDA Quality System Regulations and ISO 13485. They are looking for an individual with a Bachelors Degree in Engineer, with 3-5 years related experience in Quality Engineering within a Research & Development or manufacturing environment.

Roles/Responsibilities:

Leading the implementation of quality systems and working closely with Design, Quality and Manufacturing Engineering personnel on product and process design during both the development and introduction of new products and technologies.
Ensuring customer requirements are incorporated into product functional specifications
Leading risk and failure analysis (FMECA/PFMEA) to ensure functional specification requirements are fully met during design validation.
Working from the design input requirements, functional specifications and risk analysis, developing necessary confidence levels and derive the resulting product and process validation and test plan. Interpret test results to predict product reliability.
Providing process validation support internally and with vendors. Technically understanding the process in question, developing and providing input to process validation protocols, coordinating inspections and analyse the results. Ensuring agreements on inspection techniques, equipment and acceptance criteria. Work with the Project Team to achieve a robust validated process.
Leading the development of incoming attribute charts, in-process inspection procedures and final inspection plans. Minimising inspection costs while maintaining integrity and reliability of the product.
Designing and implementing new inspection technology, metrology equipment, functional gauges and fixtures to facilitate development, incoming and in-process inspection.
Will apply world class techniques (Six Sigma, Anove, Taguchi, SPC, Gauge R&R etc.) to ensure the development of robust, predictive quality systems which are easily transferable and maintainable in a production environment.
Has the authority to order the cessation of all activities in relation to design and process validation and new production introduction. Also, has the authority to order recommencement of theses activities provided he/she is satisfied that all issues affecting product safety and efficacy have been addressed.
Will develop supplier quality systems related to new product development and ensure their ability to deliver new products and components right first time. will assist vendors in resolving quality issues in relation to:
- Audit findings
- Technical specifications
- Process validation
- Process solving
- Development of sampling plans
- Inspection techniques
Coordinate the day-to-day inspection support for validation requirements and ensure completion of inspection requirements to ensure timely completion of project timelines
Ensuring the efficient and timely transfer of Quality systems knowledge to unit quality engineers and coordinate the training and quality engineers and quality technicians on new quality systems and equipment. Ensure all appropriate documentation is in place prior to production start.
Leading the resolution, analysis, problem-solving and resolution of new product related customer complaints.
Act as statistics expert for capability studies. Teach statistical analysis and design of experiment techniques internally and externally across all functions.
Skills/Experience:
Bachelor's Degree in Engineering (Mechanical, Manufacturing, Electrical or Materials Science or equivalent).
3-5 years related Quality Engineering experience within a Research & Development or manufacturing environment.
Show the ability to plan, organise, and implement multiple concurrent tasks and projects.
Have the ability to routinely make decisions which effect immediate operations.
Have the ability to read and interpret complex engineering drawings and have a good understanding of geometrical dimensions and tolerance.
Experience following, explaining and generating detailed proposals and operation procedures. For example assembly instructions and inspection procedures.
Proven ability to analyse and correct complex product and/or process issues using independent judgement.
Display excellent analytical skills and a problem-solving work s.
Display excellent interpersonal communication skills.
Demonstrate the ability to operate small hand tool, inspection equipment.
Demonstrate mechanical and/or electrical problem-solving skills.
If you would like further Information you can contact the recruiter directly:



Oran McIvor | Tel: +353 (0) 1 507 9270