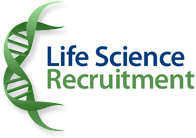 Did you know that your Internet Explorer is out of date?
To get the best possible experience using our website we recommend that you upgrade to a newer version or download another web browser.
A list of the most popular web browsers can be found below. Just click on the icons to get to the download page.
Your browser will need to close to complete the installation and you will need to manually reload the site when finished
Contact Info

Alan O'Riordan
Life Science
+353873657522
[email protected]
Connect with me on
Details
Clinical Central Services and Innovation - Telemedicine and Virtual Orchestration
Reference:
AOORAADN-155352
Location:

Cork




Cork City



Qualification:
Degree
Experience:
2-3 Years
Job Type:

Permanent

Salary:

Not Disclosed
Associate / Senior Associate - Clinical Central Services and Innovation - Telemedicine and Virtual Orchestration

Core Competencies

Business Analyst profile
Project Management experience
Pharmaceutical experience


Primary Responsibilities:

This job description is intended to provide a general overview of the job requirements at the time it was prepared. The job requirements of any position may change over time and may include additional responsibilities not specifically described in the job description. Consult with your supervision regarding your actual job responsibilities and any related duties that may be required for the position.

Support the operational delivery of the Telemedicine and Virtual Orchestration strategy:

Drive implementation of telemedicine and virtual trial orchestration processes from trial startup to close out within clinical programs to increase accessibility of clinical trial participants globally.
Collaborate with cross functional teams to understand clinical program timelines, objectives, and requirements to develop and align implementation strategies.
Develop operational plans to document roles, responsibilities, and expectations across Lilly and the selected TeVO vendor.
Oversee and manage vendor performance on a trial.
Manage and resolve issues in a timely manner. Monitor and track trends to influence and drive solutions and/or process improvements.
Manage implementation deliverables and ensure ongoing communication with cross functional business partners.
Track and collate data related to the delivery and implementation of the telemedicine strategy including elements related to budgets, vendor management and/or technology platforms to support reporting and metrics.
Contribute to a culture of teamwork and shared learning:
Partner and/or strengthen relationships across business partners to identify and communicate best practices or shared learnings.
Collaborate with study team and research staff to enhance the experience of our study participants and to enable optimized strategy delivery.
Develop and evolve knowledge of the clinical development landscape to support the overarching strategy.
Support continuous improvement:
Continually seek and implement process improvement or process automation opportunities to reduce cycle time and decrease work effort.
Embrace and support quality improvement initiatives.
Support the development of training materials, job aides and resources for areas of focus.
Minimum Qualification Requirements:
Degree in Life Sciences, Pharma, Clinical or similar desired
o 2 years prior experiences in one of the following: business integrator / systems implementor, preferably within a regulated industry or information technology oversite.
Experience in leadership and organisational change management influence at all levels
Demonstrated ability to influence without authority
Proven strength to communicate clearly and succinctly with all audiences and forums through exemplary oral and written communication skills.
Demonstrated experience in managing pressure and conflicting demands with multiple customer groups
Demonstrated strength to build effective networks across functions, organisations, job levels and geographies.
Strong interpersonal skills and the ability to be flexible in varying environments and with multiple customer groups
Experience in working successfully across cultures and time zones
Demonstrated ability to manage complex situations through problem-solving, critical thinking and navigating ambiguity
Demonstrated high-level end-user computer skills (e.g., word processing, tables and graphics, spreadsheets, presentation, and templates).
Other Information/Additional Preferences:
Strong communication skills and interpersonal skills with demonstrated ability to work in and across teams and achieve results through others.
Ability to multitask and prioritize
Experience in vendor management
Demonstrated experience in data analysis and interpretation
Flexibility (start / finish time daily)
Open to potential evening shift work (Mon-Fri only)
For further information, contact Alan from Life Science Recruitment on [email protected] / 0873657522