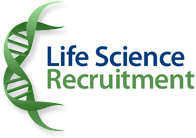 Did you know that your Internet Explorer is out of date?
To get the best possible experience using our website we recommend that you upgrade to a newer version or download another web browser.
A list of the most popular web browsers can be found below. Just click on the icons to get to the download page.
Your browser will need to close to complete the installation and you will need to manually reload the site when finished
Contact Info

Alan O'Riordan
Life Science
+353873657522
[email protected]
Connect with me on
Details
Biostatistician
Reference:
AOORAIMO-662246
Location:

Cork




Cork City



Qualification:
Masters
Experience:
3-4 Years
Job Type:

Permanent

Salary:

Not Disclosed
Job Description - Clinical Project Statistician

Purpose
As a Clinical Statistician, you will be a leader in our clinical development programs. You will understand the patient and business needs and then develop or assist in the development of protocol designs, clinical plans, and data analysis plans in collaboration with physicians, clinical research scientists, and/or medical colleagues. The Clinical Project Statistician is responsible for working with research associates and scientists to establish a reporting database and for analysing data for clinical studies.

Primary Responsibilities:
This job description is intended to provide a general overview of the job requirements at the time it was prepared. The job requirements of any position may change over time and may include additional responsibilities not specifically described in the job description. Consult with your supervision regarding your actual job responsibilities and any related duties that may be required for the position. The job tasks listed below outline the scope of the position. The application of these tasks may vary, based upon current business needs.

Statistical Trial Design and Analysis

Operate in collaboration with study personnel to provide input on study protocol, design studies and write protocols for the conduct of each study.
Assist in or be accountable for selecting statistical methods for data analysis, authoring the corresponding sections of the protocol and the statistical analysis plan, and conducting the actual analysis once a reporting database is created.
Collaborate with data sciences in the planning and implementation of data quality assurance plans.
Maintain currency with respect to statistical methodology, maintain proficiency in applying new and varied methods, and to be competent in justifying methods selected.
Perform peer-review of work products from other statistical colleagues.
Influence team members regarding appropriate research methods
Communication of Results and Inferences

Collaborate with team members to write reports and communicate results.
Assist with, or be responsible for, communicating study results via regulatory submissions, manuscripts, or oral presentations in group settings, as well as for communicating one-on-one with key customers and presenting at scientific meetings.
Respond to regulatory queries and interact with regulators.
Therapeutic Area Knowledge

Understand disease states, competitive landscapes, and regulatory environment in order to enhance the level of customer focus and collaboration and be seen as a strong scientific contributor.
Regulatory Compliance
Perform work in full compliance with assigned curriculum(s) and will be responsible for following applicable Corporate, Medical, local, and departmental policies, procedures, processes, and training.
Statistical leadership and Teamwork

Introduce and apply innovative methodology and tools to solve critical problems
Merge scientific thinking and business knowledge to identify issues, evaluate options and implement solutions.
Lead projects independently and work effectively across functions. Apply technical expertise to influence business decisions.
Minimum Qualification Requirements:

M.S., Ph.D., in Statistics or Biostatistics

Other Information/Additional Preferences:

Proficient in statistical programming languages/software such as SAS, R, Spotfire, WinBUG, etc
Interpersonal communication skills for effective customer consultation
Teamwork and leadership skills
Technical expertise and application with working knowledge of experimental design and statistical analysis
Self-management skills with a focus on results for timely and accurate completion of competing deliverables
Resource management skills
Creativity and innovation
Demonstrated problem solving ability and critical thinking
Business process expertise associated with critical activities (e.g., regulatory submissions)

For further information, contact Alan O Riordan on [email protected] / +353 87 365 7522