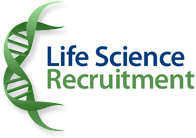 Did you know that your Internet Explorer is out of date?
To get the best possible experience using our website we recommend that you upgrade to a newer version or download another web browser.
A list of the most popular web browsers can be found below. Just click on the icons to get to the download page.
Your browser will need to close to complete the installation and you will need to manually reload the site when finished
Contact Info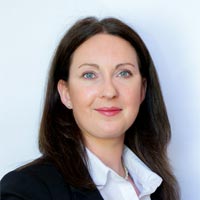 Karen Shiel
Life Science
+353 1 5079256
[email protected]
Connect with me on

Details
Business Development Manager (Eyecare) - South Leinster
| | | | |
| --- | --- | --- | --- |
| Reference: | KS/ALED-411713 | Location: | Dublin |
| Qualification: | Degree | Experience: | 1-2 Years |
| Job Type: | Permanent | Salary: | Not Disclosed |
Business Development Manager (Eyecare) - South Leinster

Our client is a leading Healthcare organisation who have a really strong portfolio in the Eyecare range. Due to an internal promotion they are currently seeking a Business Development Manager for their South Leinster territory. The role involves representing my client as a sales and business development professional across Hospitals, Pharmacies & Opticians within South Leinster and the ideal candidate would be based in Leinster.

The role involves acting as a point of contact on a local level for the customers of our client in their varying roles. Principally in pharmacy and opticians but may include Secondary Care and General Practice to maximise service-orientated contact with these individuals to increase their usage of the products.

This role involves the delivery of marketing and business objectives, maximising the return on resources employed, and operating within the defined practices, ethics, standards and processes of our client. BDMs work with some direction and supervision by management but are able to plan and implement their own activities with limited assistance. They are competent in the variety of activities within the role and may have limited involvement in project work. They will have a complete understanding of the Product Portfolio to consistently and confidently work with customers.

Role/Responsibilities:

Delivery of Business & Marketing Objectives

Responsible for the delivery of pre-set objectives on sales, activity and other metrics as defined by our client.
Product Promotion & Sales
To conduct sales calls with customers in pharmacy and Opticians with potentially some calls to specialised departments in hospitals and other health care institutions including GP practices.
To conduct sales presentations to customers in a range of formats.
To focus all activities and promotional spend on target customers as defined by our client.
To develop and maintain good selling skills using the company adopted model, and to use these skills to maximise usage of promoted products.
To use promotional materials in an appropriate fashion to support the selling messages for our client as set out in marketing plans.
To represent our client in a professional manner at all times in line with the company standards.
To address day-to-day issues such as establishing the cost-effectiveness of a meeting without the need for guidance.
Team working
To liaise effectively with our clients colleagues to maximise commercial effectiveness.
To liaise effectively with relevant third-party stakeholders to maximise commercial effectiveness. This will involve joint action planning on a regular basis.
To proactively seek to share best practice with colleagues both in the same area team, and nationally if appropriate, and to implement best practice on own territory.
To liaise with all of our clients employees in the same helpful and constructive manner as appropriate.
To take the lead on the above activities if working in partnership with colleagues as needed.
Business Planning & Time Management
Production of a territory action plan on an annual basis whilst receiving some guidance and direction from line manager and colleagues.
To manage promotional budget effectively, and to maximise the return on investment by ensuring value for money.
To respond to requests from both customers, and our clients employees promptly.
To effectively plan activities in advance, and to supply field visit forms to the line manager.
To monitor promotional budget spend accurately, and to update the line manager at an agreed frequency.
To monitor performance versus objectives at all times, and to update the line manager at an agreed frequency.
To take the lead on the above activities when working with colleagues.
To manage own time effectively and manage deadlines as appropriate without the need for management support.
To conduct monthly analysis of sales and activity for the territory, including the interrogation of the CRM system to plan effectively.
Product & Market Knowledge
Maintain and develop strong product and therapy area knowledge, for all our clients promoted products and competitors at all times as well as having a detailed understanding of the marketing strategy for those promoted products.
Customer & Account Focus
To have a good understanding of the account strategy to be adopted in each account.
To have an input in the account planning process, and to then tailor all account plans in line with the account strategy adopted for each account.
Takes personal responsibility for the development of a number of Key Opinion Leaders (KOLs)
Market Intelligence
Maintain an in-depth knowledge of the developing HSE. This would include knowledge of the names and positions of all the key individuals, a detailed knowledge of the HSE and retail pharmacy.
To monitor the activities of competitors on territory and feedback on these to the line manager and marketing department on a regular basis.
To monitor changes in HSE structure, personnel & policy and to feedback on these to the line manager and head office as appropriate.
Self-Development
To proactively seek feedback from customers, colleagues and management on personal performance, and to act on development areas highlighted by their response.
To construct a personal development plan with significant guidance from line manager and to take personal accountability for implementing this plan.
To continuously seek to improve personal skills, knowledge and competencies in order to improve performance.
To take part in all company training activities, and to continuously strive to excel.
To take part in "shadow visits" to show new recruits how a role is performed.
To proactively identify personal development needs or areas for improvement in performance and to approach the line manager for support.
Administration & IT Skills
Maintains the CRM System in a timely and accurate fashion and provide detailed information on account and customer activities and insights.
Understands and uses all Company systems and business processes effectively.
To maintain all company equipment in a good state at all times.
To complete all company administration in a timely and accurate fashion.
Education/Experience:
The jobholder will ideally have a 3rd level qualification. A science degree would be preferred.
The jobholder will be an experienced healthcare representative with 3 years or more relevant experience.
Importantly, this individual will have delivered a consistently high performance in this period both in terms of objectives and competencies.
The jobholder will require a full driving licence and should ideally be an experienced and strong user of the Microsoft Office software packages.
For further details please contact: Karen Shiel on 087 7452487 or send CV in confidence to [email protected]