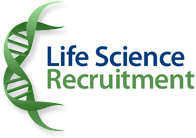 Did you know that your Internet Explorer is out of date?
To get the best possible experience using our website we recommend that you upgrade to a newer version or download another web browser.
A list of the most popular web browsers can be found below. Just click on the icons to get to the download page.
Your browser will need to close to complete the installation and you will need to manually reload the site when finished
Contact Info

Simon Gillivan
Life Science
01 507 9258
simon.gillivan@lifescience.ie
Connect with me on
Details
Continuous Improvement Leader
Continuous Improvement Leader

Due to steady growth and expansion taking place, a global medical device company are now looking to recruit a Continuous Improvement Leader to lead all plant activities related to Lean manufacturing, Six Sigma, CI and Cost to Win. You will have responsibility for leading the strategic planning activity for CI as well as developing and executing the implementation plan for that strategy. This role is responsible for the coordination of cost reduction initiatives on-site.

As Continuous Improvement Leader your responsibilities are to include:


Coordinate all Continuous Improvement and Lean Manufacturing activities on the site.
Collaborate with other CI leaders/plants and corporate CI group in the development and implementation of CI strategy.
Support lean manufacturing skills development by coordinating continuous improvement activities and actively participating in the development/rollout of the corporate lean manufacturing strategy.
Build a strong CI culture at the plant through the education of other associates in CI tools and leverage this capability to execute plans. This will include facilitating the training of Lean Leaders and Six Sigma practitioners.
Act as a role model, mentor and coach to others, within and outside of the shift as related to CI initiatives.
Drive and sustain CI activities and programs such as - ESC, 5S, PVD's, Visual Controls, Standard Work, Kaisen events, A3's, Problem Solving, Process Optimisation, Waste Reduction, Value Stream Mapping and 20 Keys.
Work in collaboration with stakeholders Operations, Engineering and Quality to identify/deliver CI/CTW savings projects to achieve the annual budget targets.
Facilitate blitzes throughout the plant.
Working with the business unit functional groups in Marketing, R&D, Quality, Procurement and Manufacturing Support to execute CTW blitzes and projects.
Submit monthly CI/CTW metrics to plant leadership and external stakeholders.
Co-ordinate all site CI/Cost to Win projects and track progress against published project milestones, spend forecasts and associated cost savings.
Use the 'PPM' process and interface with CI/CTW project owners to ensure to ensure projects are on track and communicate any roadblocks with suggested solutions to site leadership.
Lead PPM initiatives at the plant as required.
To escalate as appropriate any project issues, scope change or other concerns from project owners.
To identify future opportunities for cost savings and to substitute any CI/CTW saving losses with new projects.
To complete cost-benefit analysis and gain support for site projects taking input from site subject matter experts.
To complete capital requests for applicable projects and gain approval.

The successful candidate will have a strong background in Continuous Improvement with a minimum of 4yrs experience in a lean 6 Sigma or Continuous Improvement/Change Management role in a manufacturing environment. You will be educated to degree level in engineering or a science discipline with a formal lean or six sigma certification. You will have Working knowledge of engineering and quality concepts associated with a high volume, technically complex, regulated manufacturing unit.

You will be an excellent communicator who can interact with all levels of colleagues and bring cross team working to its fullest potential. You will have excellent computer and mathematical skills.

You can look forward to a rewarding career, great benefits package, collaborative working and opportunities to expand your skills in this fast-moving, dynamic and agile business.



If you would like further Information you can contact the recruiter directly:





Simon Gillivan | Tel: +353 (0) 1 507 9258





PLEASE APPLY DIRECTLY BY CLICKING HERE





Under the Data Protection Acts 1988 and 2003, your details will be kept confidential and will not be passed to a third party without your express prior consent.





Science Recruitment | Engineering Jobs | Scientific Jobs



Pharmaceutical Jobs | Medical Device Jobs | Clinical Research Jobs | Biotechnology Jobs