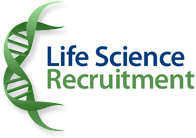 Did you know that your Internet Explorer is out of date?
To get the best possible experience using our website we recommend that you upgrade to a newer version or download another web browser.
A list of the most popular web browsers can be found below. Just click on the icons to get to the download page.
Your browser will need to close to complete the installation and you will need to manually reload the site when finished
Contact Info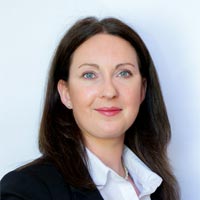 Karen Shiel
Life Science
+353 1 5079256
[email protected]
Connect with me on

Details
Director, Vendor Quality Management (Clinical)
| | | | |
| --- | --- | --- | --- |
| Reference: | KS/APIQ-856475 | Location: | Dublin |
| Qualification: | Masters | Experience: | 10+ Years |
| Job Type: | Permanent | Salary: | Not Disclosed |
Our client is a global Biopharma with Centre of Excellence in Dublin for Clinical Trials. Their R&D Quality and Medical Governance (Q&MG) division is seeking a Director, Vendor Quality Management (VQM) to join their high-performing team that supports Clinical Development & Post Marketing programs. In this role you will be responsible for providing quality advice, direction, and leadership for quality and compliance oversight of GxP vendors. You will partner closely with business functions in applying a risk-based approach to key vendor activities which include vendor qualification/requalification, issue escalation and governance. You will work closely with external quality groups to ensure vendor commitments & services meet company standards and comply with regulations.

You will act as the R&D Quality Business Partner to assigned groups, such as R&D functions and vendors supporting R&D. You will provide strategic, expert advice and consultation on R&D quality, risk and continuous improvement with impact across cross-functional Good Practices (GxP). You will educate assigned groups on quality policy and procedural standards, GxP regulations and other requirements. You will provide expert advice on GxP risk minimization and mitigation. You will help business and vendor partners understand potential impacts of risk and alternatives to best address risk. You will also provide leadership support in escalating quality risks or issues. You will participate in and/or lead Quality forums, cross-functional teams and/or projects. You will act as the central point of contact for QMS-related communications to assigned groups; consolidating and channeling just-in-time information and resources to assist assigned groups. You will collaborate with other R&D Quality and Medical Governance groups to ensure just-in-time support and resources to assigned groups, including data integrity and analytics, training, audit, inspection, risk assessment and deviation/ CAPA management support. You may represent our client in regulatory inspections. Where applicable, you will play a lead Quality role in R&D vendor qualification, selection, on-boarding, relationship management and governance.

Their VQM group within Q&MG needs someone with strong leadership skills, expert knowledge of the regulations governing drug development as well as deep vendor compliance & oversight experience. This role will focus on vendor oversight activities, is highly visible, requires strong relationship building skills and the ability to influence and negotiate with cross-functional stakeholders.

Professionalism and the ability to represent our client's reputation externally is critically important. An understanding of Quality Risk Management (QRM) principles, experience managing people, as well as a track record of leading complex, cross functional process improvement projects is desirable.

You will be a part of an expert global Quality team that strives to be a trusted business partner and promotes a culture of Quality in all they do.

Role/Responsibilities:

Oversees comprehensive vendor quality oversight program which includes vendor risk assessments, Quality Issue Management and governance for GxP vendors
Leads quality participation in vendor qualification, selection, requalification and governance activities.
Lead and support development and ongoing management of Quality Agreements with key vendors
Interfaces with key internal business stakeholders and external groups including Vendors and
Contract Research Organizations (CROs) Quality organizations.
Develops strong relationships with our clients' key vendors, creating a mindset of partnership andmutual respect
Collaborates with the Audit, Inspection and CAPA Management Team within R&D Quality & Medical
Governance on internal quality audits, regulatory agency inspections, risk assessments, deviations and CAPAs for vendor related activities.
Serves as an expert and provide guidance on and interpretation of GxP regulations, standards, and quality systems for internal stakeholders
Assists in inspection readiness and preparation, and/or directly supports regulatory agencyinspection. Assists in coordination of responses to any findings, as applicable.
Supports deviation identification, reporting, and CAPA development, as applicable.
Oversees effective vendor quality reporting to functional management and the SeniorLeadership team. This includes presenting relevant vendor metrics, trends and quality risks at qualitymeetings & governance forums
As an expert, provide sound judgment and risk-based rationale to facilitate decision-making andsupport the development and execution of effective and comprehensive action plans to addressquality and compliance risks.
Leads Quality-to-Quality (Q2Q) governance meetings and represents R&D Q&MG in Operational
Management Team (OMT) meetings for key vendors.
Reviews vendor contractual language from a quality & compliance perspective
Leads intra or interdepartmental teams as assigned, such as continuous improvement initiatives
May be a standing member of the Q&MG Extended Leadership team, with responsibilities for helpingbuild and shape capabilities and short-and long-range infrastructure.
Understands current global and regional trends in regulatory compliance and has the ability to assess the impact of these requirements to the business.
May have one or more direct reports; Supervise, develop and manage internal staff.
May participate in and play an active role in R&DQ Q&MG short- and long-range budget and resource plan development and management
Fosters a commitment to quality in individuals and a culture of quality across our client R&D and withR&D vendors.
Education/Qualifications:
Bachelor's degree with significant years; Master's degree with 10+ years of R&D quality assurance compliance experience in a highly regulated environment.
Must have GCP/GCLP/GVP audit and compliance experience
Proven experience in managing vendor quality programs and/or vendor relationship management
Has effectively operated within Clinical Quality Assurance or similar function in a Biopharma sponsororganization
Extensive experience advising business functions in the biopharma industry on quality and compliance
Charismatic leader with strong relationship building skills, and ability to influence and negotiate withcross-functional stakeholders
Effective verbal, written, interpersonal skills to include delivering presentations to executives
Recognized as an expert resource on a range of quality topics
Demonstrates leadership skills while working in fast-paced and changing environment
Strong organizational & project management skills including the ability to prioritize and adapt tobusiness needs while upholding compliance with regulations and company procedures.
Able to maintain a balance between being strategic and taking deeper tactical dives as needed
Excellent task and time management skills (e.g., project planning, prioritization)
Ability to travel up to 20%
Preferred
Understanding of principles for Quality Risk Management (ICH Q9, ICH E6 R2)
Track record of successfully leading complex, large scale, time sensitive projects
Experience in developing KQIs and monitoring for compliance and trends
Experience with the Veeva Quality modules
For further details please contact: Karen Shiel on 087 745 2487 or send CV to [email protected]