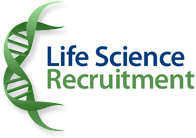 Did you know that your Internet Explorer is out of date?
To get the best possible experience using our website we recommend that you upgrade to a newer version or download another web browser.
A list of the most popular web browsers can be found below. Just click on the icons to get to the download page.
Your browser will need to close to complete the installation and you will need to manually reload the site when finished
Contact Info

Alan O'Riordan
Life Science
+353873657522
[email protected]
Connect with me on
Details
Global Patient Safety - Senior Director
Reference:
AOORAPPX-337360
Location:

Cork




Cork City



Qualification:
Degree
Experience:
7-9 Years
Job Type:

Permanent

Salary:

Not Disclosed
Senior Director – GPS Medical


Purpose:
The purpose of the Clinical Research Physician, GPS Medical role is to perform medical roles within the Global Patient Safety (GPS) function. These include performing as the Product or Molecule Safety Physician/Lead Physician, training /coaching /mentoring and demonstrating Global Patient Safety expertise and leadership. He or she is the Company GPS Medical representative for both internal and external customers regarding a product or molecule, interacting as prescribed in corporate guidelines, standards and policies. Individualized responsibilities for a particular product or project will be discussed and agreed at an individual level.

Primary Responsibilities: This job description is intended to provide a general overview of the job requirements at the time it was prepared. The job requirements of any position may change over time and may include additional responsibilities not specifically described in the job description. Consult with your supervision regarding your actual job responsibilities and any related duties that may be required for the position.

Product Lead Safety Physician / Lead Safety Physician

Provide GPS Medical leadership and input into all aspects of safety of assigned compounds and products including surveillance programs and risk management planning.
Ensure proactive safety surveillance:
- Lead risk management activities for assigned products globally
- Lead and guide the surveillance activities of scientists on the team including signal detection clarification and risk evaluation activities; provide support, training and continued improvement as appropriate
- Manage safety signal decisions and actions to be taken, including communication to appropriate "customers" (e.g., Development and Brand team, Management, Affiliates, Regulators, COE, Discovery and Clinical Research and Business Units)
- Liaise with GPS Medical team members and leadership, and development and brand team members, as appropriate, to fulfil safety obligations.
- Escalate appropriately patient safety issues and provide critical information on those issues to GPS Medical leadership.

Supervise and review reports on safety issues and their implications for the Core Safety Information and Core Risk Minimization Activities.
Represent PV position to Global Products Labelling Committee and/or the Safety Review Committee as appropriate.
Build collaborative working relationships with other GPS Medical physicians and development and brand teams medical globally to ensure full cooperation and high-quality medical evaluation of safety data for global regulatory purposes.
Represent the therapeutic area and/or product on appropriate committees/product development and brand teams.
Provide medical support for Global Patient Safety Medical activities and reports within the department, as appropriate.
Provide Global Patient Safety expertise to internal customers (e.g., regulatory, discovery and clinical research, business units).
Provide medical input for review of adverse event cases.
Lead process and provide medical input for review of suspected adverse reactions.
Demonstrate knowledge in pharmacovigilance and risk minimization, which includes understanding of relevant aspects of the regulatory industry and scientific environments, laws, regulations and guidance.
Understanding and Support of the QPPV role
Understanding the roles and responsibilities of the European Union Qualified Person (QPPV) and ensure their involvement in the pharmacovigilance system and processes.
Ensure support and information are provided to enable the Qualified Person to fulfil all the Qualified Person legal responsibilities.
Training, Coaching, Mentoring
Provide training, coaching and mentorship to safety surveillance scientists, and other GPS Medical physicians and clinical research scientists with respect to medical aspects of safety surveillance.
Provide Global Patient Safety Medical training for development and brand team physicians and clinical research scientists and other audiences (e.g. Regulatory, Medical) as appropriate.
Maintain compliance with Company Red Book and corporate policies, Company Research Laboratories and Global Patient Safety curriculum map.
Maintaining compliance with the Company Corporate Integrity Agreement.
Global Patient Safety Leadership
Provide input to Global Patient Safety Medical Leadership Team and Safety Review Committee as required; actively contribute to the management of Global Patient Safety at strategic level.
Provide ad-hoc involvement in operations, if required. Act as the Company GPS Medical Representative for both internal and external customers, interacting as prescribed in corporate guidelines and policies.
Build strong relationships with key customers, representing and championing the role of safety in the organization:
- Product Team Leaders and Business Unit Leadership
- Regulatory
- Affiliate Medical Leadership/Clinical Research Physicians
- COE and Discovery and Clinical Research
- External Opinion Leaders

Represent Global Patient Safety Medical within the company and externally; and Review and comment on external regulatory policy and trends affecting Global Patient Safety.
Minimum Qualification Requirements:
Medical Doctor or Doctor of Osteopathy. Must be board eligible or certified in appropriate specialty/subspecialty or have completed the comparable level of post-medical school clinical training relevant to the country of hiring.
US trained physicians must have achieved board eligibility or certification. Foreign medical graduates (in US based jobs) who are not US board eligible or certified may be hired directly for employment in the US at the discretion of the Chief Medical Officer.
Non-US trained physicians must have completed education and training at a medical school that meets the requirements of the Liaison Committee on Medical Education (LCME). For the recognized list of foreign medical schools and the disapproved list, see http://www.in.gov/pla/2799.htm
Clinical research or pharmaceutical medicine experience preferred
Knowledge of drug development process
Fluent in English; both written and verbal communications
Excellent interpersonal, organizational and negotiation skills
Ability to influence others (both cross-functionally and within the function) in order to create a positive working environment.
Excellent teamwork skills.
Willing to engage in domestic and international travel to the degree appropriate to support the business of the team.
Other Information/Additional Preferences:
Strong clinical/diagnostic skills.
Demonstrated success in implementing projects.
Good communication skills, both verbal and written.
Team player.
Ability to effectively function in a matrix environment.
For further information, contact Alan on [email protected] / 087 365 7522