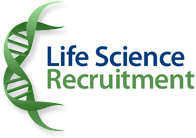 Did you know that your Internet Explorer is out of date?
To get the best possible experience using our website we recommend that you upgrade to a newer version or download another web browser.
A list of the most popular web browsers can be found below. Just click on the icons to get to the download page.
Your browser will need to close to complete the installation and you will need to manually reload the site when finished
Contact Info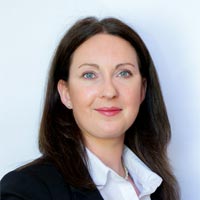 Karen Shiel
Life Science
+353 1 5079256
[email protected]
Connect with me on

Details
Head of Medical (Medical Device/Pharma)
| | | | |
| --- | --- | --- | --- |
| Reference: | KS/AHOG-453060 | Location: | Dublin |
| Qualification: | Degree | Experience: | 4-5 Years |
| Job Type: | Permanent | Salary: | Not Disclosed |
Our client is a lead Healthcare company, based in Dublin, with significant operations in Ireland & the UK and more recently in the US. As Head of Medical you will be instrumental in building the credibility and reputation of our client globally. The role will focus on excellent cross functional working to move projects forward and will also focus a large amount of time on customer interactions. The role will interact with all elements of our clients growing business internationally, including quality and regulatory, Marketing, New product development, Learning and development and Commercial.

Role/Responsibilities:
Medical Governance

Accountable for Medical Governance and the medical ethical standards within the company.
Supervision and due diligence for all activities promoted or induced by the company that directly or indirectly involve exposure of a human being to any of our clients products. Such supervision and due diligence must be such as to enhance the benefit-risk ratio for user, product and company.
Responsible, together with the Quality & Regulatory Lead, to ensure the right processes are in place and being adhered too.
Must ensure that all medical personnel are familiar with and adequately trained in the basic ethical, scientific, legal and related principles governing medical and related activities.
Supervision and due diligence for studies conducted as well as ensuring that that the conduct of the study is in accordance with the applicable regulations and terms of contract in such a way that the participating subjects / patients are not exposed to unnecessary risks.
Medical Marketing

Provide advice to Marketing during the development of promotional materials for claims and ensure that appropriate clinical literature is available to support them:

Website Content
KOL Talk Content
Clinical Aids for practice
Become the medical content approver for our client across medicines, medical devices, food supplements and cosmetics.
Contribute to the design of Product messaging by providing clinical input to support the Commercial focus of the business.
Create content to support the Product and Disease Message e.g. Branded Books, Disease Tutorials etc
Attend national and international meetings as required for development, customer interaction or learning reasons
Delivery of CET/CME and CPD talks and education for our various customers internationally. Working closely with the Professional Affairs Manager (PAM) and Marketing Director to execute a strong educational programme each year for our client and our customers.
Work closely with the marketing function to develop robust patient case studies from our clients user network that will support the story and messages for our commercial teams.
Management

Manages and implements all medical activities at our client by leading the appropriate functional groups to cover the following:

Pharmacovigilance and Drug Safety
Clinical Activities: studies / trials; registries, etc.
Medical Information
Medical Training
Medical Governance
Code Compliance
Ensures appropriate people development opportunities for relevant team members
Strategy & Implementation & New Product Development (NPD)

Contributes to the establishment of the strategy providing the adequate input. Represents our client in all aspects related to medical activities in which they participate, is involved or its participation or involvement is considered. Ensures the implementation of the agreed strategy by executing the agreed plans.
Develops and guides local KOL management strategy, together with marketing and Head of Sales.
Works closely with the NPD department and inputs to new products in the pipeline as well as providing ideas to our NPD department.
Clinical Activities

Is responsible for signing off protocols and final study reports for planned studies.
Is responsible for the supervision and due diligence for all clinical studies and activities including Patient Support Programs according to the SOP conducted in country
Medical Information

Accountable for the medical accuracy and correctness when Medical Information is provided by the local subsidiary, according to the relevant SOPs.
Ensures that any promotional and educational materials as well as press releases or publications, distributed by or on behalf of our client in the respective country has been approved according to SOPs.
Support the customer service teams and the sales team with the accurate and fast responses to all medical queries.
Work with the customer service team to ensure the medical queries database is updated regularly and is accurate.
Patient Engagement

Building up a patient interaction programme whereby our team can get more of a feel for the conditions our products treat
Work closely with our Corporate Social Responsibility lead who is involved in some of our end user work
Working closely with patients across the diseases we serve to see how our products and services can better enhance their quality of life.
Training

Support our clients sales team with their training for customers and how this can be improved.
Supporting our clients sales team with their medical and commercial messaging for our clients products so that practices can understand both the clinical and commercial benefit to supporting the brands.
Support the L&D team and ensure training activities are aligned to our clients Strategic Plan.
Building and sustain high level of disease and product knowledge in our Sales and Marketing Teams as detailed in the Knowledge and Skills Maps, in line with the Learning and Development team
Design, deliver and measure the effectiveness of Technical Training activities across the business in collaboration with the L&D department.
Delivery of presentations to internal and external stakeholders across various events like advisory boards, product launches, customer events etc.
Ensure our ITC programme is successful in inducting new hires to our client and gives them the optometry landscape knowledge and confidence to be effective in their roles.

Education/Qualifications:
Professional Experience

Medically qualified with license to practice in that field or Pharmacist/PhD qualified Scientist with extensive Medical Advisor experience
Previous clinical practice/ clinical trials or Clinical Research experience
Previous corporate/industry experience (pharma, medical devices, healthcare, insurance, public health).
Suitable amount of pharmaceutical industry experience, mainly/most recently in Medical Affairs.
Experience in management.
Skills and Experience

Experience in the pharmaceutical / healthcare industry with a demonstrable appreciation for the commercial aspects of the sector.
Excellent verbal, written, presentation, analytical and interpersonal skills
Fluency in English - other language skills are useful
Experience of undertaking clinical research
Demonstrated ability to understand the science and clinical aspects of a product portfolio
Demonstrated understanding and experience of competitive study design and execution
Excellent planning and organisation skills with an ability to work at a strategic level yet also drive daily execution of the plan.
Proven managerial skills or high management potential
Proven ability to work cross functionally and with external stakeholders eg. HCPs, Regulatory Bodies etc.
Extensive experience in training design and delivery. Coaching experience is desirable.
Ability in evaluating current practices of others through questioning.
Ability to challenge and influence change.
Willingness to travel extensively: Ireland & UK mainly. US & further afield as required.
For further details please contact: Karen Shiel on 087 7452487 or send CV in confidence to [email protected]