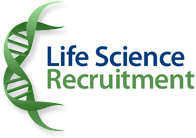 Did you know that your Internet Explorer is out of date?
To get the best possible experience using our website we recommend that you upgrade to a newer version or download another web browser.
A list of the most popular web browsers can be found below. Just click on the icons to get to the download page.
Your browser will need to close to complete the installation and you will need to manually reload the site when finished
Contact Info

Alan O'Riordan
Life Science
+353873657522
[email protected]
Connect with me on
Details
Head of Quality
HEAD OF QUALITY

Overview / Purpose of the Role

Reporting to: Operations Director

The successful candidate will be based at the company headquarters in Dublin South. This role
will hold responsibility for the Quality and Master Data Team and the Quality Management
System in the company according to Good Distribution Practice for medicinal products, applicable
legislation for non-medicinal products; Medical Devices, Food, Cosmetics, and other products;
ISO 9001: 2015 Quality Standard, and Good Manufacturing Practice as it pertains to the organisations Manufacturing Licence. The responsibility includes all business divisions within the company
– Distribution, Wholesale and Consumer.

The successful candidate is expected to become nominated as the Responsible Person on the WDA licences.

Key Responsibilities

Provide leadership to the quality team responsible for Quality Control of Distribution operations, for Goods Receiving processes, Medicinal product Release, Falsified Medicines Directive compliance and Quarantine stock management.
Provide leadership for the Quality Assurance team ensuring implementation and maintenance of the Quality Management System to meet the requirements for GDP (and GMP, where applicable) : Documentation, Change Control, Risk Management, Equipment / Facility Security, Validation, Calibration oversight, Deviation management, Complaint Management, Recall Management, Adverse Event Reporting Management, Returns, Outsourced activities, Supplier Bonafides, Internal and External Audit program, Customer, Vendor and Product set-up.
Provide leadership to central Master Data team, responsible for creation and maintenance of Master Data in SAP ECC and EWM, AWARDS and Open Accounts, across all plants and sales organisations including new data set ups, data updates and permitted changes to existing data ensuring adherence to Quality guidelines.
Responsible for final disposition of returned, rejected, recalled, or falsified products.
Ensure Self-inspections are conducted in accordance with pre-defined schedule, recorded and CAPAs completed according to agreed timelines.
Ensure the External Audit program audits of Pre-Wholesale by Manufacturer / Vendors and the external audit program of key 3rd Party Service providers are conducted successfully.
Ensure that the Validation Master Plan including Temperature Validation (Mapping program) throughout the organisation for facilities and equipment is executed.
Responsible for chair of Quality Management Review
Responsible for Quality KPIs (Internal and for external Principals)
Ensure compliance with applicable EHS guidelines and regulations.
People Management and Leadership:
Provide leadership and direction to the Quality and Master Data teams team to ensure focus on Regulatory, External Principal and Internal business commitments.
Recruit, Train, Develop, motivate, and manage performance of the Quality and Master Data teams.
Ensure all key positions have successors identified and are being developed in line with the company's internal development programmes.
Determine and allocate resource needs in alignment with Operations, Commercial managers and where applicable, projects which require Quality input.
Interact closely with operations management and commercial managers to support business objectives.
Lead by living and promoting Core Values and Codes of Practice.
Flexibility to work in an environment of multiple projects and varying workloads.
Key Experience / Skills / Education
Demonstrated record of success in similar Quality role
At least 5 years in a Quality Management position is essential.
Formal Certification as Responsible Person essential
Experienced / Certified Auditor
Proven experience with Competent Authority within the Inspection program.
Good organisational & administrative skills
Highly self-motivated
Able to influence others.
Able to work independently.
Proactive, assertive with a sense of urgency to problem solving.
For further information, contact Alan on [email protected] / 087 365 7522