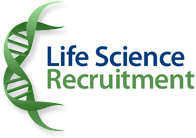 Did you know that your Internet Explorer is out of date?
To get the best possible experience using our website we recommend that you upgrade to a newer version or download another web browser.
A list of the most popular web browsers can be found below. Just click on the icons to get to the download page.
Your browser will need to close to complete the installation and you will need to manually reload the site when finished
Contact Info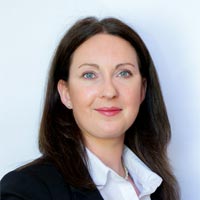 Karen Shiel
Life Science
+353 1 5079256
[email protected]
Connect with me on

Details
Manager, Clinical Data Management
| | | | |
| --- | --- | --- | --- |
| Reference: | KS/APQD-652807 | Location: | Dublin |
| Qualification: | Degree | Experience: | 5-7 Years |
| Job Type: | Permanent | Salary: | Not Disclosed |
Our client is a Global Biopharma who are establishing a Paediatric Centre of Excellence in Dublin that will be responsible for the management and execution of Paediatric Clinical Trials, across all therapeutic areas, around the world. The Clinical Operations team in Dublin is a pivotal function within this Centre of Excellence. In partnership with Clinical Research, Medical Affairs and other Development Operations functions, Clinical Operations ensures that all clinical trial activities are performed in accordance with applicable SOPs, company policies and regulatory guidelines to provide timely delivery of high quality clinical data to support global registration and commercialization of our clients products.

Reporting to an Assoicate Director who is based in the US, the Manager, Clinical Data Management will be a valued member of the Clinical Operations team in Dublin. The successful person will work in collaboration with the team in the US in the establishment of a centre of excellence for the management of Clinical Trials & Data Management of Paediatric Clinical Trials globally from the Centre of Excellence in Dublin.


Role/Responsibilities:

Works collaboratively with Programming (Clinical and Statistical) Clinical Operations, Biostatistics and others such as Clinical Research, Global Patient Safety, Regulatory and Project Management staff to meet project deliverables and timelines for moderately complex clinical data acquisition, quality checking and reporting.
Ensures completeness, accuracy and consistency of clinical data and data structure across all Training and mentoring of CDM staff on business process and clinical programs.
Participate in the development, review and implementation of processes, policies, SOPs and associated documents affecting CDM.
Participate in CDM and cross functional initiative teams.
Project level coordination of CDM tasks, while demonstrating knowledge of hands‐on work.
Communication and escalation of project level issues including processes, timelines, resourcing, performance, etc.
Support of regulatory submission activities for assigned project.
Assist with response to questions and findings from Clinical Quality Assurance (CQA) and other audits at the study / vendor level.
Communicates with functional peers regarding project status and issues and ensure project team goals are met.
Participates in the recruiting and hiring process for CDMAs and support their professional development.
Provides guidance and training to CROs, vendors, investigators, and study coordinators on study requirements.
Excellent verbal and written communication skills and interpersonal skills are required.
Working knowledge and experience with FDA/EMA regulations and familiarity with web‐based Electronic Data Capture (EDC), clinical data management systems and industry wide thesauri, such as MedDRA.
Anticipates internal resource needs and external costs for the short and long term. Works with senior management and HR to ensure long‐term resource allocation within a therapeutic area.
Demonstrates the ability to work within budget constraints, while utilizing resources efficiently and in a fiscally responsible manner.
Key Contributions
Leads and provides oversight for the execution of data management activities at the project level (for a product or for multiple products).
May have accountability for delivery of departmental infrastructure projects.
May be responsible for an expert group within the department (e.g. paediatric trials, laboratory data, PK data) and/or may have substantial responsibility for the management of outside vendors.
Assists with data management activities for regulatory submissions.
Participates in CDM organizational improvement discussions.
Acts as consultant to study management teams with respect to data management risks and issue management.
Understands the implications of conducting moderately complex studies outside of the United States.
Coordinates and mentors CDMA I, CDMA II and Senior CDMA
Education/Experience:
BSc degree is essential.
At least five years relevant clinical data management experience in the pharmaceutical/CRO industry.
People management experience is essential.
Demonstrates an ability to manage data from the clinical studies
Ability to work independently with minimal oversight, identify issues and adapt to changes.
Demonstrates an ability to interact with contacts cross-functionally at senior levels within the Company.
Must be able to prioritise multiple tasks, plan proactively and accomplish goals using well defined instructions and procedures.
Must be able to anticipate obstacles and proactively develop solutions to achieve project goals.
Must have a general understanding of functional issues and routine project goals from an organisational perspective.
Must have a general, functional expertise to support SOP development and implementation.
Excellent teamwork, communication, decision-making and organizational skills are required.
Knowledge of FDA and/or EMEA Regulations, ICH Guidelines and GCP governing the conduct of clinical trials.
Excellent verbal, written, interpersonal and presentation skills are required.
Working knowledge and experience with Word, PowerPoint and Excel.
For further details please contact Karen Shiel in confidence on 087 7452487 or send CV to [email protected]