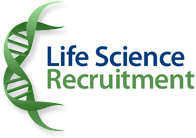 Did you know that your Internet Explorer is out of date?
To get the best possible experience using our website we recommend that you upgrade to a newer version or download another web browser.
A list of the most popular web browsers can be found below. Just click on the icons to get to the download page.
Your browser will need to close to complete the installation and you will need to manually reload the site when finished
Contact Info

Alan O'Riordan
Life Science
+353873657522
[email protected]
Connect with me on
Details
Operations Director
Operations Director

Reports to: Board of Directors
Location: City West
Weekly Hours 37.5
Duration: Full-time, permanent

This job description sets out the scope of the role of the Operations Director with the main duties of the position at the date when it was completed. It does not include or define all responsibilities or duties which the post holder may be expected to carry out. Duties may vary from time to time without changing the nature of the post or the level of responsibility. The post holder may also be required to carry out any other duties to co-operate with the general work of the organisation, as required by their line or department manager.

Overview / Purpose of the Role
The primary responsibility for this role will to be drive a culture of Lean Six Sigma through engaging the teammates at all levels throughout the warehousing network. Ideally the candidate has a strong understanding of process automation in a highly regulated environment dealing with temperature controlled and controlled medicines.

This role leads the operations across Pharma Wholesale (Dublin, Limerick and Ballina), Pre wholesale/Distributors (Dublin) and Consumer (Baldonnell).

Key Responsibilities

Leadership and Vision:

Working with the Centre of Excellence from an operations perspective and driving common ways of working under the Productivity System.
Develop a clear vision and mission statement that emphasizes a commitment to continuous improvement, customer satisfaction, and operational excellence.
Communicate the importance of Six Sigma and Lean principles to all levels of the organization, ensuring alignment and buy-in from top management down to the frontline employees.
Lead from the front in an engaging and empathic manner, creating open channels of communication embracing the employee value proposition that promotes one way of working across our teammates under key pillars such as D&I, Wellbeing, Charity, Learning and Development, Recognition.
Foster a culture of continuous improvement by encouraging employees to contribute ideas and suggestions for process enhancement via SRG Forum.
Recognize and reward employees for their involvement in improvement initiatives, creating a sense of ownership and pride.
Overview of Operations Organisation from a structural perspective post Covid to ensure succession planning is considered, bench strength across key roles.
Training and Education:
Identify training needs and provide ongoing education on Six Sigma and Lean principles for all employees.
Organize workshops, seminars, and training sessions to enhance employees' understanding of process improvement tools and techniques.
Process Analysis and Improvement:
Regularly analyse warehouse processes and workflows to identify inefficiencies, bottlenecks, and waste.
Lead cross-functional teams to conduct value stream mapping and process analysis, highlighting areas for improvement.
Metrics and Performance Measurement:
Define key performance indicators (KPIs) that align with Six Sigma and Lean objectives, such as cycle time reduction, inventory accuracy, and order fulfilment rate in line with the PPS methodology.
Establish a system for collecting and analysing data to track progress and identify opportunities for improvement.
Root Cause Analysis and Problem Solving:
Facilitate root cause analysis sessions to identify the underlying causes of process defects or deviations.
Implement problem-solving methodologies like DMAIC (Define, Measure, Analyse, Improve, Control) and PDCA (Plan, Do, Check, Act) to systematically address issues.
Continuous Improvement Projects:
Lead or participate in cross-functional improvement projects aimed at streamlining processes, reducing waste, and improving overall efficiency.
Use Six Sigma tools such as process mapping, FMEA (Failure Modes and Effects Analysis), and statistical analysis to guide project initiatives.
Standardization and Documentation:
Develop and maintain standardized work procedures and documentation to ensure consistent processes across the organization.
Implement visual management tools, such as 5S (Sort, set in order, Shine, Standardize, Sustain), to enhance workplace organization and efficiency.
Change Management:
Effectively manage change by communicating the rationale, benefits, and expected outcomes of process improvements to employees.
Address potential resistance to change and provide support to employees as they adapt to new processes and practices.
Supplier and Customer Collaboration:
Collaborate with suppliers and customers to gather feedback, improve communication, and enhance overall supply chain efficiency.
Use Lean principles to establish pull-based systems that align production and distribution with actual demand.
Work with temp labour providers to have a more flexible approach to agency workers.
Continuous Learning and Benchmarking:
Stay informed about industry best practices, emerging trends, and technological advancements relevant to pharmaceutical warehousing.
Benchmark against other organizations and industries to identify opportunities for innovation and improvement.
Risk Management and Compliance:
Integrate Six Sigma principles to identify and mitigate risks related to product quality, safety, and regulatory compliance.
Ensure that all process improvements align with relevant regulatory standards and guidelines.
Key Experience / Skills / Education

This role leads in a highly regulated pharmaceutical distribution environment – ambient, temperature control as well as controlled medicines.

Experience working with regulators (HPRA), Government bodies (HSE), Big Pharma is a significant advantage.

This is a GDP environment.

External stakeholders – Wholesalers, Hospitals, Pharmacy Groups and Independents, Nursing homes, Big Pharma.

Proven experience as Director of Operations or equivalent position.
Education - Ideally Process Engineering, Supply Chain Logistics
Authentic and empathic leadership s with a proven track record of delivery of 6 Sigma agenda via the engagement and empowerment of people
Knowledge of industry and key regulatory bodies
In depth knowledge of diverse business functions and principles (e.g., supply chain, finance, customer service etc.)
Strong knowledge of data analysis and performance/operation metrics
Must have experience in dealing with audits relating to HPRA/GDP Compliance and customer related activities.
Proficient in SAP EWM & ECC
For further information, contact Alan on

[email protected]

/ 087 365 7522