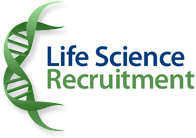 Did you know that your Internet Explorer is out of date?
To get the best possible experience using our website we recommend that you upgrade to a newer version or download another web browser.
A list of the most popular web browsers can be found below. Just click on the icons to get to the download page.
Your browser will need to close to complete the installation and you will need to manually reload the site when finished
Contact Info
James Cassidy
Life Science
+353 1 5079250
[email protected]
Connect with me on

Details
Operations Manager
| | | | |
| --- | --- | --- | --- |
| Reference: | JCAO0401 | Location: | Galway |
| Qualification: | Degree | Experience: | 10+ Years |
| Job Type: | Permanent | Salary: | Not Disclosed |
Operations Manager

Our client an innovative clinical phase MedTech Therapy Company are currently seeking an Operation Manager to join their team. Reporting to VP of Technical Operations role will act as liaison between R&D and Operations and will be a critical role in commercialisation of the device. This an excellent opportunity to join a well-funded, fast growing and dynamic organisation with a management team with a proven track record in start-up space



Skills/Experience:

Working closely with quality, regulatory and R&D to deliver operations milestones for the business.
Deliver strategic objectives for technical operations that are aligned with the business strategy.
Manage technical operations risks in the business and promote the disciplines of risk management, systematic planning, right-first time and engineered for quality.
Manage an operations model that combines component & subassembly outsourcing with final assembly manufacturing. In doing so the Operations Manager shall (i) meet internal and external product demand, (ii) drive towards high yields following new product introductions, (iii) provide leverage and flexibility in the company's drive to reduce COGs, (iv) enable the company to provide repeatable and robust products of the highest quality, (v) protect the company's IP and (vi) allow the seamless transfer of new products from R&D to production.
Manage the transition of new products from R&D to production.
Be a primary point of contact for key manufacturing partners and manage relationships with these key partners.
Ensure that high quality and reliable product is delivered, that supply chain runs smoothly and efficiently, that pricing is competitive, that supplier power is managed, and that the knowhow and intellectual property of the company is protected, and that all intellectual property paid for by the company vests in the company.
Ensure (with the support of the VP of Technical Operations) that design for manufacturing (DFM) principles are integrated into all product development projects of the company at an early stage of their development. Provide guidance, analytics, and direction on manufacturing methods, processing technology, process design, process control, takt times, product and process specifications to project teams.
Support the selection and development of outsourced and insourced manufacturing operations.
Manage the development of new manufacturing capabilities including specification, acquisition, installation and commissioning of key process equipment.
Manage process characterization and process validation.
Manage programs to scale the technical operations of the business based on the stage of development of the business.
Manage the deployment of best practices in the identification and resolution of risks to quality, risks to operations, or risks to new product introductions.
Oversee the continuous improvement of yields, standards, COGs, quality, process control and efficiency.
Promote a quality culture across operations, grounded in compliance to policies, procedures and regulations.
Support capacity planning and inventory management strategies to ensure alignment with current and future demand.
Work closely with R&D, quality, regulatory, clinical & commercial teams to ensure capacity is available for their products and that new capacity/technology is sourced in support of growing demand for their new products/projects.
Demonstrate personal leadership while managing talent selection, talent development, training, succession planning and performance management. Qualifications, Knowledge,


Skills and Experience:

Bachelor's degree in Mechanical, Biomedical, Electrical, Materials or Industrial Engineering. Masters or PhD in a related field is highly desirable, or an equivalent combination of education and technical experience.
At least 10 years of experience in the medical device industry and at least 5 years people management and leadership experience.
Ability to lead and motivate a team.
A track record of supporting new products through development, and leading commercialization operations and scaling to meet global demand.
Blends planning, analysis, innovation & execution to produce outstanding business results.
Possesses excellent written, interpersonal communication and presentation skills.
A self-starter who can see and deliver the entire program of work required to realize the business strategy with a minimal amount of direction.
Highly aware of the entire chain of customers that they serve and is focused on meeting all the needs of their customers.
Able to prioritize and focus on the few critical objectives. Impact on the Company
Is a trusted advisor to the VP of Technical Operations.
Brings support and positive attributes to a culture that is respectful, supportive, goal oriented, scientific and diverse.
Supports colleagues in the achievement of their strategic objectives.
Provides leadership example to employees.
For further information please contact James Cassidy

[email protected]

or call in confidence 086-0204322