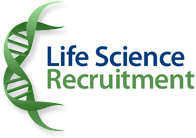 Did you know that your Internet Explorer is out of date?
To get the best possible experience using our website we recommend that you upgrade to a newer version or download another web browser.
A list of the most popular web browsers can be found below. Just click on the icons to get to the download page.
Your browser will need to close to complete the installation and you will need to manually reload the site when finished
Contact Info

Thomas Gallagher
Life Science
+353870612325
[email protected]
Connect with me on
Details
Product Manager
Reference:
TG - Product Manager
Location:

Galway




Galway City



Qualification:
Degree
Experience:
5-7 Years
Job Type:

Permanent

Salary:

Not Disclosed
Job title: Product Manager
Location: Oranmore, Galway (40% travel)
Benefits: Competitive salary, up to 10% salary, 5% pension contribution and Healthcare cover.


Company:
My client are an exciting Medical Device company who have developed a product affecting millions of patients in the US who have chronic rhinitis. Join a company who are pioneering innovative treatments for chronic inflammatory sino-nasal diseases.


Job Summary:
My client are seeking a highly skilled and experienced Product Manager to join their dynamic team. In this critical role, you will serve as a core member of the marketing team, leading the development and execution of our medical device product portfolio strategy from market validation to concept and commercialization. You will work closely with cross-functional teams, including R&D, sales, clinical, and finance, to drive the success of innovation for our Radio Frequency based medical device products. Additionally, you will interface directly with Key Opinion Leaders and physician customers to gather feedback, identify strategic areas of focus, and ensure our product pipeline aligns with market needs.


Key Responsibilities:

Product Development and Management:
Lead the product development process, collaborating with R&D, Marketing, Quality and design teams to ensure timely and successful product launches.
Manage the entire product lifecycle, from concept to commercialization, including defining product features and requirements and developing business cases.
Define and execute a comprehensive upstream product strategy aligned with the company's overall business objectives.
Monitor product performance in the market, analyze sales data, and identify opportunities for product enhancements, lifecycle management, and market expansion.
Interface directly with KOLs and physician customers to identify key strategic areas of focus and obtain feedback regarding current and future product plans.
Market Assessment and Research:
Become the expert on current and potential new markets for our company and provide the management team with clear business plans supporting new market entry strategies.
Conduct thorough market assessments to identify potential opportunities for product expansion, including indication expansion and new market segments.
Analyze market dynamics, competitive landscape, and customer needs to determine the viability and potential success of new product initiatives.
Collaborate with market research teams to gather and analyze data, including market size, growth rates, and customer preferences, to support product planning and decision-making.
Work closely with cross-functional teams to ensure alignment and consensus on market expansion strategies.
Marketing Analytics:
Collaborate with marketing, sales ops, and finance teams to lead marketing analytics projects to gain actionable insights and drive data-informed decision-making.
Collaborate with marketing and finance teams to develop and refine forecasting models, considering market dynamics, customer acquisition strategies, historical performance and competitive landscape.
Conduct ROI analysis and measurement for marketing initiatives, tracking the effectiveness of promotional activities and efforts.
Utilize market research data, customer segmentation/targeting, and performance metrics to identify areas of improvement and optimize marketing strategies for maximum impact.
Monitor key performance indicators (KPIs) related to product sales, market share, and customer satisfaction to evaluate product and campaign performance and identify areas for growth and improvement.
Qualifications and Requirements:
Bachelor's degree in a relevant field (e.g., engineering, life sciences, business) is required. Advanced degree (MBA, MSc, or PhD) is preferred.
Minimum of 7 years of experience in product management within the medical device industry, with a focus on upstream activities.
Proven track record of successfully managing and launching medical device products from concept to commercialization.
In-depth knowledge of the medical device development process, including regulatory requirements (e.g., FDA, CE) and clinical evidence generation.
Strong market research and analytical skills, with the ability to identify market trends, customer needs, and competitive dynamics.
Excellent communication and presentation skills, with the ability to influence and engage stakeholders at all levels.
Proactive and self-motivated, with a demonstrated ability to work effectively in a fast-paced, cross-functional team environment.
Strong project management skills,
Travel may be required (approximately 40%) to attend conferences, customer visits, and industry events.


Does this sound like your next career move?


If you would like to apply and hear more forward your CV on the link provided and I will be in touch to discuss further. Or contact

[email protected]