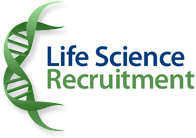 Did you know that your Internet Explorer is out of date?
To get the best possible experience using our website we recommend that you upgrade to a newer version or download another web browser.
A list of the most popular web browsers can be found below. Just click on the icons to get to the download page.
Your browser will need to close to complete the installation and you will need to manually reload the site when finished
Contact Info

Niamh Hlubek
Life Science
+353 87 114 6347
[email protected]
Connect with me on
Details
Production Supervisor
| | | | |
| --- | --- | --- | --- |
| Reference: | NHL/AISL-437112 | Location: | Kildare |
| Qualification: | Diploma | Experience: | 3-4 Years |
| Job Type: | Permanent | Salary: | Not Disclosed |
NHL/AISL-437112

Production Supervisor:


The Shift Supervisor oversees all day-to-day production activities in a high-volume, quality-focused cGMP compliant manufacturing plant. This includes managing a large team to meet the requirements of the production plan and overseeing the resolution of operational and personnel issues as they arise.


This role is offered on a permanent, full-time basis (subject to a six-month probation period) and will require working on a four-cycle shift basis.

Key Responsibilities:

The Shift Supervisor will:

Be responsible for planning and overseeing the effective execution of all Production operations on shift.
Provide a high level of technical competence and leadership on the Production floor during the shift to ensure that operational, quality and related issues are identified and managed to achieve challenging KPI's and operational excellence.
Provide direct leadership to Production Operators and promote high levels of engagement, performance, and morale on the shift; facilitate, training and development opportunities for Production Operators in relation to all aspects of production, Quality, cGMP, health and safety, etc, and identify individual training requirements where they exist, working with the HR and Training team to address same;
Proactively manage the performance of Production Operators, including taking corrective action where appropriate; drive and report on all operational and quality related KPIs for the shift;
Ensure product integrity and quality by following all appropriate Engineering and Quality procedures; work with all relevant support departments to ensure all equipment and processes are operating to the required standards and maximum efficiency;
Ensure there is a comprehensive program of continuous improvement in place to improve quality, performance, efficiency and reduce costs through structured problem- solving activities (5s and Lean Projects) in line with Manufacturing's Quality Policy and System.
Support the plant's health and safety programs and ensure compliance with all health and safety policies, procedures, reporting requirements, etc. Ensure that all colleagues understand and observe company safety procedures.
Adhere to all company standards, policies, and procedures.
Effectively manage and track resourcing requirements and availability on shift (e.g., work schedules, holiday planner etc.)
Ensure there is excellent open communication between shifts and other functions, including effective handover with the preceding and following shifts.
Liaise with Quality, Warehousing, etc. to ensure timely dispatch of product.
Maintaining GMP / Housekeeping at a high level at all times.
Managing process and material flows.
The ideal candidate:

Possessing excellent interpersonal, teamwork, IT and communication skills, it is essential that the Shift Supervisor have previous supervisory experience in a high-volume manufacturing facility, ideally within injection moulding. He/she will have an excellent working knowledge of industry best practice, lean techniques and projects. Relevant academic qualifications are desirable, preferably in a technical or related discipline. A high degree of technical competence is required.

The Shift Supervisor will also have evidenced capability of motivating, leading and working effectively with others to achieve challenging objectives. He / She will be a self-starter, results-oriented with a strong work ethic and the ability to work under pressure.

By adopting a logical and methodical approach to work practices and processes, the Shift Supervisor must have demonstrable experience in driving continuous improvement and production efficiency whilst maintaining quality and health and safety standards. He / She will be an effective decision-maker, with the resilience and ability to independently address and resolve issues as they arise.


Any applicant must have an existing visa/ work permit to apply. Stamp 4 or an EU passport.


Reach out to Niamh Hlubek at

[email protected]

or 087-1146347.