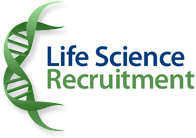 Did you know that your Internet Explorer is out of date?
To get the best possible experience using our website we recommend that you upgrade to a newer version or download another web browser.
A list of the most popular web browsers can be found below. Just click on the icons to get to the download page.
Your browser will need to close to complete the installation and you will need to manually reload the site when finished
Contact Info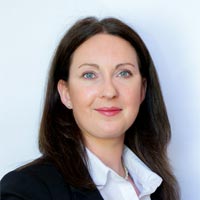 Karen Shiel
Life Science
+353 1 5079256
[email protected]
Connect with me on

Details
Sales Manager (Healthcare)
| | | | |
| --- | --- | --- | --- |
| Reference: | KS/APNR-282681 | Location: | Dublin |
| Qualification: | Degree | Experience: | 7-9 Years |
| Job Type: | Permanent | Salary: | Not Disclosed |
Our client is a leading Global Healthcare organisation who are currently seeking a Sales Manager to manage a new Division being formed. The Sales Manager is responsible for planning, implementing and controlling both strategic and tactical business plans, whilst taking an enthusiastic lead role in establishing and accelerating the future growth of our clients Allergy product portfolio. The customers of this unit have varying roles in hospitals, and the team will focus on maximising service-orientated contact with these individuals to increase their usage of our clients products. The team will focus on hospitals and other healthcare professionals as the primary focus and then pharmacies as required to ensure local pharmacies have stock of the brands. There will be an initial strong focus on Alllergy, ENT, Paediatric specialists as well as other HCP's that are important to gain advocacy for the brand The role is focused on building this new therapy pillar for our client by getting involved with the customers, build strong advocacy for our brands and leading the team in an inspirational way. It will also focus on products in Children's Health as a secondary focus.

The role is focused on Ireland and the UK and the person can be based in either country. A driven and motivational individual, he/she will be comfortable in liaising and influencing Key Opinion Leaders and other senior level stakeholders, whilst leading the sales team to proactively target competitive opportunities in order to deliver growth in market share. Sales Manager are expected to spend 60 of their time in the Field.. Commercially astute, he/she will furthermore thrive in a challenging, demanding environment and through creative thinking and drive, and establish a team mind-set that seeks success, continuous improvement and change.

Key Responsibilities:

Business Strategy

Responsible for direct management of agreed territories
Participate in the design of sales and marketing strategy, plans and procedures that will secure maximum profitable sales volume for the business.
Communicate the Business Strategy to your team and ensure each individual is aware how their role contributes to the overall success of the business.
Tactical Business Plans
Monitor Sales in the territory and ensure BDMs have robust business plans in place to protect current revenue and take advantage of growth opportunities
Establish and execute Quarterly Reviews of Business Plans providing guidance and support to BDMs as needed
Ensure compliance with agreed Sales Cycles – Priority products, bonus products, new product launches etc
Ensure the Director is fully informed on the conditions of business and market through regular reporting providing recommendations for action as warranted.
Work closely with other sales team, namely the retail and Ophthalmology teams to ensure that the brands being advocated are seamless for the patient to get access to via our trade customer and online options.
People Management
Motivate the team and plan the use of resources in medium and long term in order to achieve sales targets.
Responsible for the appointment, promotion and guidance of personnel within his/her responsibility
Ensure BDM's reach the Essential level of Knowledge, Skills and Competency for their role providing and arranging coaching, mentoring and training where needed.
Manage your team through the Performance and Development Management Process (PDMP) ensuring all milestones and timelines are achieved and appropriate performance and potential ratings are assigned to individuals.
Establish performance (e.g. Sales Targets) and behavioural expectations (e.g. Planning and Organisation) for member of their team in line with the Values, Business Strategy, Role Responsibilities and Competencies.
Through Field Visits and 1:1 meetings, continually appraise the effectiveness of individual performance and be an effective listener. Maintain equal support for all of your team, engage in appropriate conversations depending on the circumstances of each situation: Recognition, On the job Coaching, Mentoring and/or Training, Constructive Feedback, Disciplinary Action.
Support employees, particularly those rated as high potential, in completing their development actions e.g. getting them involved in activities or projects that provide them opportunity to 'stretch'.
Contribute to developing effective reward systems that focus on those who make significant contributions to business success
Seek opportunities to engage our remote workforce and ensure our people feel connected and valued by our client.
Customer and Account Focus
Responsible for providing additional focus on key accounts as the situation dictates and as directed by the Director
Recommend to the Director: Pricing of tenders taking into consideration market intelligence information; Plans for product and product line revision; New product introductions and product launches; Recommend promotion and advertising programs; participation in any congress/conferences.
Monitor your team's compliance with CRM milestones and timelines to ensure that our CRM system is an accurate and useful database for our client in manage and maintaining effective customer relations and account management.
Product & Market Knowledge
To be fully aware of market trends, competitor environment and make strategic recommendations
Compile and prepare sales statistics and market information, analyse the information and submit recommendations to Directors for assessment and decision making.
Review and discuss territory data regularly with the team (e.g. IMS).
Work with the Marketing Team to ensure all field force marketing needs are met.
Establish and keep in close contact with marketing staff in regard to business strategy, product knowledge and technical questions.
Education/Experience:
University degree qualification or equivalent in a related field - required
Masters of professional qualification (e.g. ABPI) – desirable
Holder of a current full driving license
Proven experience in a sales environment at a management / leadership level.Allergy sales experience is preferred required.
Sound background and experience in life sciences or business – required
Commercial awareness/business acumen of the vision care market, pharmaceutical and/or medical devices industry; knowledge and understanding of products, services and marketplace
Operational Sales/Key Account experience
Demonstrated entrepreneurial ability (i.e. identification and development of business opportunities)
Practical experience of customer and channel management
Knowledge and experience of industry environment and strategy including local decisions, impacts on, and changes affecting customers
Experience of successfully leading, coaching and motivating a sales team to achieve business targets at a regional and/or national level
Demonstrated ability to effectively lead and manage sales team members to achieve role objectives by engaging in strong performance management processes, inclusive of objective setting and monitoring of performance
Proven commercial acumen, with clear insight and understanding of the business market dynamics and the ability to accurately assess and convey this intelligence to inform plans and targets
Proven ability to execute commercial deliverables, and seek out and deliver success in an empowering, motivated and mature manner
Collaborative leader with an impressive track record leading change
Proven ability to hire, develop, lead and motivate people in a complex organization
Experience working within a blue chip organisation (Allergy/ eyecare products or healthcare industry ideal) – desirable
For further details please contact: Karen Shiel on 087 7452487 or send CV to [email protected]