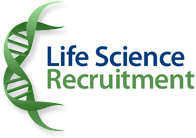 Did you know that your Internet Explorer is out of date?
To get the best possible experience using our website we recommend that you upgrade to a newer version or download another web browser.
A list of the most popular web browsers can be found below. Just click on the icons to get to the download page.
Your browser will need to close to complete the installation and you will need to manually reload the site when finished
Contact Info

Alan O'Riordan
Life Science
+353873657522
[email protected]
Connect with me on
Details
Senior Associate - Trial Master File (TMF) Projects
Reference:
AOORAYPV-324360
Location:

Cork




Cork City



Qualification:
Degree
Experience:
2-3 Years
Job Type:

Permanent

Salary:

Not Disclosed
Senior Associate/ Manager TMF Projects



Organisation overview:
Clinical Systems, Processes & Information (CSPI), as part of Clinical Design, Delivery and Analytics (CDDA), delivers innovative and reliable systems, processes, and information to enable clinical development and speed medicines to patients.


The Senior Associate / Manager TMF Projects part of Trial Master File Project Team in GBS Cork is a key partner across Clinical Capabilities. This role will serve as the point of contact for the Trial Master File (TMF) Project Management team, technologies, and processes to support information flow and process automation within their team. They will provide coaching and consultation on the following: TMF Process, technologies, standards, inspection readiness, data flow knowledge, and shared learnings. They will also provide first line peer coaching to a team of individuals and report to the Senior Manager in Cork with a dotted like to the Senior Director in the US.


Responsibilities:

1 - Peer Coaching/Mentoring

Assist the Senior Manager to recruit, retain, develop, and leverage the very best talent available, internally and externally, to meet technical, scientific, and strategic needs
Assign, coach and develop staff such that they provide consistent, positive, strong technical leadership to the entire organization
Create an environment where staff feel comfortable speaking up so that a broad range of ideas and thoughts are vetted and explored; where they are fully engaged in our work so that their passion is fully engaged; and where roles and responsibilities are optimized to the individual so that the full range of their talents are brought to bear on critical and meaningful work
2 - Operational Management
Prioritize work based on strategy and communicate and coordinate resulting decisions with cross-functional leaders.
Build and leverage relationships with Process Owners, Clinical Capabilities Functional Leadership, quality, and IT in order to ensure understanding, agreement and alignment on the execution of the TMF Process via the eTMF.
Monitor relevant performance metrics and implement actions as needed
Manage budget and reporting activities
Maintain inspection readiness
Work with Lilly quality organizations to ensure support for vendor qualifications, audits, and inspections
3 - Process Management
Understand business strategies, processes and technology as it relates to the execution of the TMF Process via the eTMF to support their teams' deliverables.
Work to develop best practices, process improvements
Execute and maintain the clinical information management and process automation strategy for their area of focus in partnership with business and IT partners
Minimum Qualification Requirements:
Bachelor's degree and experience in clinical drug development or related field with expertise in related process, technology or information flows (clinical results and operational) such as IT, Statistics, Clinical Development Organization, Design Hub, Project Management and/or Quality/Regulatory
Strong networking, interpersonal and relationship skills, with demonstrated ability to work in teams and across organizational boundaries
Strong written and verbal communication skills; and Proficiency with MS Office/Adobe Acrobat
Experience in working with electronic trial master files strongly preferred
Demonstrated critical thinking capabilities with forward looking perspective and comfort with ambiguity.
Additional Preferences/Information:
Knowledge of current and/or emergingcapabilities for clinical development
Strong problem solving skills; able to anticipate and recognize systemic problems, diagnose root causes and take corrective actions to prevent reoccurrence
Flexibility to adjust quickly to changing business priorities
Proven ability to coach and develop others
Strong business acumen
Ability to provide input into team strategy & direction, foster teamwork, and operate across disciplines, teams and levels
Ability to embrace the diversity of thought to model innovation behaviors (e.g., reaching across boundaries, inspire and empower others and lead decisively in the midst of ambiguity)
Strong self-management and organizational skills; able to manage workload, set project priorities and adjust as needed
Able to influence others without direct authority
For further information, contact Alan O Riordan on +353 87 365 7522 / [email protected]