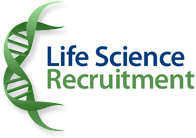 Did you know that your Internet Explorer is out of date?
To get the best possible experience using our website we recommend that you upgrade to a newer version or download another web browser.
A list of the most popular web browsers can be found below. Just click on the icons to get to the download page.
Your browser will need to close to complete the installation and you will need to manually reload the site when finished
Contact Info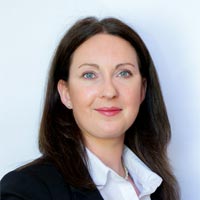 Karen Shiel
Life Science
+353 1 5079256
[email protected]
Connect with me on

Details
Senior Cardiac Physiologist (EP or Echo Experience)
| | | | |
| --- | --- | --- | --- |
| Reference: | KS/ASLH-458657 | Location: | Dublin |
| Qualification: | Degree | Experience: | 3-4 Years |
| Job Type: | Permanent | Salary: | Not Disclosed |
Our client is a leading Private Hospital in Dublin who, due to expansion, are seeking a Senior Cardiac Physiologist (EP Or Echo Experience). Reporting to the Chief Cardiac Physiologist, the successful person shall be familiar with the techniques and range of equipment used in current medical practice for the diagnosis, treatment and care of patients referred to the Cardiology Department. It is essential that you have valid work permission for the Republic of Ireland to take up employment for this position. Ideally, this is a full-time permanent position with the option for condensed working or part-time option.

Role/Responsibilities:

At all times treating patients with dignity and respect, exercising discretion and maintaining their confidentiality.
To perform and interpret the following:ECG's, Stress tests, Holter monitoring & analysis, BP Monitors & analysis, Event monitors & analysis. Experience in; Electrophysiology, Independent operator in the cath lab, pacemaker, ICD implants, follow up and operating remote device clinics.
To be responsible for accurate storing of reports generated from the above tests.
Evidence of knowledge in all core areas, but with a specialist knowledge in Electrophysiology,professional qualifications to support this, would be desirable.
To be professionally responsible for all aspects of the post holder's own work.
Support the Head of Department in the implementation of initiatives aimed at improvingand developing the service of the Cardiology Department.
Complying with the policies and procedures at our clients Hospital:
Health and Safety,
Infection Control including disposal of waste, sharps and infected lined.
Accident and Incident Reporting.
Complaints Procedure.
Hospital Fire Policy and evacuation
In the absence of a Head of department or equivalent, be able to take responsibility for the department.
Communication Skills
Communicate appropriately with colleagues and other members of the health care teams.
Communicate in a manner that avoids antagonism, reduces conflict and prevents undueanxiety.
Recognise limitations and seek assistance where necessary.
Attend and contribute to appropriate meetings.
Accept constructive advice when appropriate.
Report all incidents immediately, which may adversely affect a patient, colleague or the hospital.
Communicating clearly and appropriately with patients, their relatives / friends colleagues and allother members of the multidisciplinary team including responding to queries, answering thephone, taking messages and passing on written and verbal information to patients.
General Expectations
Support the philosophy, objectives and goals of the Hospital.
Observe the appropriate lines of authority.
Maintain strict confidentiality regarding all patients and the activities of the hospital
Demonstrate flexibility by assisting in all areas of the hospital/clinic as required. The Unit Manager depending on the availability of locum cover will arrange annual leave; this usually means the holiday periods i.e., Easter, summer and Christmas.
Participates in developing and providing quality care within the hospital.
Assists in orientation, teaching and supervision of new and junior personnel.
Continue to develop personal knowledge and skills and seeks outside educational opportunities.
Present a professional appearance and conform to the dress, hygiene and infection controlpolicies of the Hospital.
Is always punctual on duty.
Education/Qualifications:
Association of the Society of Cardiac Technicians.
A BSc in clinical measurement science or equivalent qualification
Evidence of post graduate qualifications
Minimum 3+ years' post qualification experience
Evidence of knowledge in all core areas, but with a specialist knowledge in Electrophysiology, would be desirable.
For further details please contact Karen Shiel on 087 7452487 or send CV to [email protected]