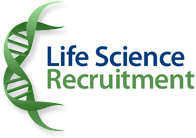 Did you know that your Internet Explorer is out of date?
To get the best possible experience using our website we recommend that you upgrade to a newer version or download another web browser.
A list of the most popular web browsers can be found below. Just click on the icons to get to the download page.
Your browser will need to close to complete the installation and you will need to manually reload the site when finished
Contact Info

Niamh Hlubek
Life Science
+353 87 114 6347
[email protected]
Connect with me on
Details
Senior Design Assurance Engineer
| | | | |
| --- | --- | --- | --- |
| Reference: | NHL/ADTP-025708 | Location: | Galway |
| Qualification: | Degree | Experience: | 3-4 Years |
| Job Type: | Permanent | Salary: | €60000 - €65000 |
NHL/ADTP-025708


Senior Design Assurance Engineer


JOB SUMMARY


To provide QA technical and compliance expertise as part of teams tasked with establishing customer needs, developing new products and/or modifying existing designs. Assure compliance to applicable regulations and lead quality activities such as risk assessments, device testing, audits, procedure development, documentation review and changes to controlled documents. Provides design control, risk management and compliance support for product design and manufacturing, corrective and preventive actions, product/process improvements and complaint investigations.


DUTIES & RESPONSIBILITIES


Under limited supervision and in accordance with all applicable regulations:

Responsible for ensuring Design control and Risk Management activities, wherever they are performed comply with the requirements of Design Control and Risk Management processes.
Provide Quality support/guidance to R&D projects leads/team members.
Provide direction and support to Design Assurance engineers and Quality Engineers.
Co-ordinate the Design Assurance Engineer resources to support business objectives.
Resolve project issues by working with team members, suppliers, and others as appropriate.
Apply systematic problem-solving methodologies in identifying, prioritizing, presenting, and resolving quality issues.
Manage and maintain the records related to design control projects.
Contribute and participate in design review meetings.
Generation of risk management file documents; Risk Management Plan, dFMECA, pFMECA and associated reports.
Provide recommendations into development of protocols / reports supporting the Design control process.
Provide recommendations and review to protocols and reports for sterilization, biocompatibility and packaging validations.
Review and approval of all details in R&D batch sterilization records as meeting the requirements of the cycle validated and appropriate for the product.
Review and approval of production records and sterilization records of product manufactured during the design control process to facilitate timely approval of Design protocols and reports.
Support bench test activity as required.
Support the translation of the design requirements into manufacturing requirements.
Ongoing monitoring of data from Quality Management systems and provision of immediate feedback to quality management on deviations or issues of concern.
Leads and/or facilitates compliance and improvement activities associated with the system (e.g. CAPA).
Preparation of data as applicable for use in management review.
Act as an audit escort and/ or support coordination of backroom activity during inspections as required.
Perform internal/Supplier audits as scheduled and maintain internal audit records.
Support regulatory activities as requested by management.
Compile and conduct Quality System training for employees as advised,
Represent the Company expertly and positively externally to agencies, vendors and regulators.
Responsible for presenting business-related issues or opportunities to next level management.
Responsible for ensuring personal and Company compliance with all Federal, State, local and Company regulations, policies, and procedures.
Performs other duties assigned as needed.
EXPERIENCE AND EDUCATION
A minimum of a Bachelor's Degree is required, preferably in Engineering or related technical field.
Minimum 3 years' experience in the medical device industry and/or IVD/pharmaceutical, with at least three years in a position with direct responsibility for QMS processes/sub-processes.
Demonstrated knowledge of the application of the principles, concepts and practices of design control, sterilization and Quality Assurance processes.
Experience in preparation, participation and response to external agency inspections e.g., FDA and Notified Body Inspections.
REQUIRED KNOWLEDGE, SKILLS, ABILITIES, CERTIFICATIONS/LICENSES and AFFILIATIONS
Detailed knowledge of Design Control requirements and processes.
Understanding of 21 CFR 820, ISO13485 with familiarity of other foreign medical device quality system requirements.
Must be highly organized with the ability to work on multiple projects/tasks simultaneously and remain agile given changing priorities.
Ability to work under pressure achieving consistently high results through individual and team efforts.
Highly motivated and a hardworking self-starter with the ability to work under own initiative and as a great teammate.
Ability to build good, strong and positive working relationships with multi-functional teams internationally.
Ability to communicate clearly, accurately, and directly, both verbally and in writing, to a widely multifaceted audience.
Any applicant must have an existing work permit or visa to apply for this role. Stamp 4 or EU passport.


Reach out to Niamh Hlubek at

[email protected]

or to 087-1146347 for more details.