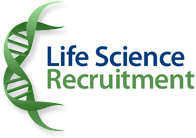 Did you know that your Internet Explorer is out of date?
To get the best possible experience using our website we recommend that you upgrade to a newer version or download another web browser.
A list of the most popular web browsers can be found below. Just click on the icons to get to the download page.
Your browser will need to close to complete the installation and you will need to manually reload the site when finished
Contact Info

Libby Ryan
Life Science
+353 1 507 9254
libby.ryan@lifecience.ie
Connect with me on
Details
Senior Engineer Process Development
| | | | |
| --- | --- | --- | --- |
| Reference: | A005528 (AGGM-270521) | Location: | Dublin |
| Qualification: | Degree | Experience: | 5-7 Years |
| Job Type: | Permanent | Salary: | Not Disclosed |
This biologics company is currently looking for a Senior Process Development Engineer to join their team.



This role will require the candidate to provide process development support to new product introductions (NPI) and lifecycle changes to site, provide subject matter expertise for unit operations and support ongoing production. The candidate will provide technical support to large molecule and small molecule drug product manufacturing at ADL as well as part of the global Process Development (PD) organization. The input provided will also include support of process performance and implementation of process improvement strategies and will include the following:
Leads new product introductions and lifecycle changes from a Process Development perspective and then serves as the Process Development SME for these products following completion of the transfer.
Be a key contributor to regulatory filings as part of the NPI process throughout the authoring, editing and submission process but also be responsible for response to regulator questions as and when required.
Acts as a drug product manufacturing technical expert to provide solutions when troubleshooting drug substance freezing/thawing, formulation, filling vials/syringes/devices, lyophilization, inspection, and transportation for parenteral products through the NPI or post-NPI phases.
Provide process development expertise for commercial drug product processing in specific areas such as sterile processing, process characterization, tech transfer and validation. Support commercial drug product manufacturing operations with technical evaluation of NC/CAPA and technology transfer. Interfaces with manufacturing as well as all support functions to provide robust and coordinated support to manufacturing.
Develops and characterizes drug product processes and transfers technology to commercial drug product sites.
Identifies and implements operational opportunities for current and new sterile operations.
Troubleshoots issues with drug product processing technologies and equipment.
Leads and conducts risk assessment for drug product operations and propose / implement appropriate CAPA.
Responsibilities may include leading cross-site teams to support the above activities, providing recommendations to management. Provide support to the PD forensic lab and be a link to manufacturing on key investigations as a process expert.
Development of validation plans, process performance qualifications (PPQs) for vial and syringe filling.
Ensuring all aspects of activity within any given process validation adheres to required policies and procedures, including safety and training.
Ensure that the site meets the quality requirements of its customers and applicable regulations (FDA, EU & international standards).
Participate and lead in validation cross functional teams at the site to ensure adherence to required policies and procedures.
Assist in the development of any existing validation program to ensure continued compliance to the necessary regulations.
Input to site validation guidance documents.
Collate and report on relevant shipping and filter validation.
Pre-approve and post-approve process validation protocols and assessments from a quality system documentation perspective.
Contribute to product quality assessments and process flow documents.
Liaise with Operations, Engineering and external vendors regarding new or amended equipment which would impact the validated process.
Lead or assist in deviation and exception resolution and root cause analysis.
Participate as required in project activities and be developing own project management techniques.

Basic Qualifications:
• A third level Bachelor's degree in Science, Engineering or a relevant Quality discipline with 5 years' experience in a similar role OR Master's degree & 3 years of directly related experience OR Associate's degree & 10 years of directly related experience
• Knowledge of cGMPs and other worldwide regulatory requirements.
• Problem solving ability and excellent oral and written communications skills
Preferred Qualifications:
• PhD or Masters in Science or Engineering
• 5 + years of experience in support of Commercial Protein Drug Product (DP) processing in specific areas such as Sterile Processing, Process Characterization, Tech Transfer (to commercial DP sites) or Validation.
• Strong skills in applying fundamental engineering and scientific principles to the design, implementation and process validation of protein freeze-thawing, filtration, mixing, filling, and/or lyophilization processes. Knowledge of protein biochemistry regarding chemical and physical stability
• Project management skills including the ability to manage multiple projects and evaluate project resource requirements.
• Strong knowledge of Quality systems, Drug Product Manufacturing and Validation.
• Demonstrated ability in providing leadership to cross-functional teams to advance complex projects to completion. Excellent Communication skill is essential for this role.


If you would like further Information you can contact the recruiter directly:

Libby Ryan | Tel: +353 (0) 1 507 9254