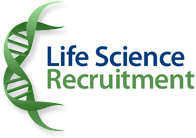 Did you know that your Internet Explorer is out of date?
To get the best possible experience using our website we recommend that you upgrade to a newer version or download another web browser.
A list of the most popular web browsers can be found below. Just click on the icons to get to the download page.
Your browser will need to close to complete the installation and you will need to manually reload the site when finished
Contact Info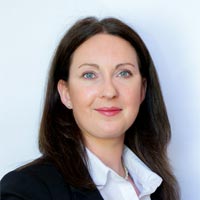 Karen Shiel
Life Science
+353 1 5079256
[email protected]
Connect with me on

Details
Senior Lab Services Associate
| | | | |
| --- | --- | --- | --- |
| Reference: | KS/AFQV-577200 | Location: | Dublin |
| Qualification: | Degree | Experience: | 1-2 Years |
| Job Type: | Permanent | Salary: | Not Disclosed |
Our client is a leading supplier of lab equipment & consumables to the Pharmaceutical Sector across Ireland. They currently have a requirement for a Senior Lab Services Associate to join their Services Team. They provide a broad variety of on-site Laboratory Services for major pharmaceutical customers and work collaboratively with the client to provide resources to deliver scientific services.

The primary purpose of this role is to lead an on-site Lab Services team to ensure that customer requirements, quality requirements and organizational goals are met. The role is multi- disciplinary, and the successful candidate will support the day-to-day operations of a defined set of laboratories. The Senior Lab Service associate role directly and indirectly support scientists across R&D and bio pharma manufacturing functions allowing scientists to concentrate on their core duties. This role is to be primarily lab- based, focusing on the delivery of scientific technical support to R&D and production laboratories in accordance with Health and Safety and Good Laboratory Standard Requirements. An integral part of this role is to lead, support, motivated and developed your team members, so that they are able to react effectively to the business needs. This person will be the key point of contact for both the Lab Services team, the Site Services Manager and the client on a day-to-day basis.

Job Location: Blanchardstown, Dublin

Role/ Responsibilities:

To carry out all scientific support activities in accordance with Health and Safety guidelines, GLS & local agreements
Proactively deliver the operational laboratory support managing team workload and service levels as required by the research groups.
Preventative maintenance, cleaning & documentation of several laboratory instruments including Pipettes, Multi-channel pipettes verification, Balances verification, PH meters glass washing, Bioreactor disassembling, cleaning and re assembly, Biological Safety Cabinet Freezer deep cleans and nova system maintenance etc.
Training and mentoring of new Lab Services Associates.
Determine and organise the training program for Lab Services Associates. Ensure full cross training is in place to develop the team and to provide cover for all required service tasks.
Responsible for effectively coordinating and supporting the Lab Services team to ensure productivity, quality, documentation, work schedules, safety and housekeeping maintain maximum efficiency. Rescheduling of resources if required due to absences or increases in testing by the client.
Communicate daily with the Site Services Manager to ensure information is shared effectively and actions are taken immediately.
Escalate issues to the Site Services Manager for review and resolution support.
Lead the Lab Services team to ensure overall consistency in areas of technical delivery and inter-team and inter-department collaboration
Provide technical expertise for all aspects of equipment maintenance and out of specification preparations.
Responsible for the development, coaching, motivation, and morale of team members through effective teambuilding and use of reward and recognitions systems celebrating team success.
Provide Key metrics in line with relevant KPI's with defined Service level Agreements (SLAs)
KPI reporting for Governance meetings and huddle boards on site
Proactively identify and support operational efficiencies by implementing process improvements resulting in time and cost savings for the customer
Preparation of In-House Materials:
To prepare and label laboratory materials including but not limited to biological media, buffers and mobile phases in accordance with procedural documents, site and regulatory requirements.
To order and maintain material inventory required to manufacture requested formulations to end users.
To prepare materials using the client web-based ordering system using standard and custom formulations.
Deliver prepared orders to end users with required documentation in accordance with the client's procedural documents, site and regulatory requirements.
Operate all equipment in accordance with procedural documents, site
and regulatory requirements.
Maintain volumetric and share with the client as requested demonstrating service level agreements are being maintained in accordance with the client requirements.
Glassware, Autoclave and Parts washer Facility:
To manage and execute a glassware maintenance, autoclave and parts washer service, as per site requirements and procedural documents.
To maintain working stock of glassware.
Glassware and materials to be washed and/or autoclaved is to be picked up daily at designated locations, processed, sealed (if necessary) and returned the same or next business day to designated locations
Hand wash, rinse and completely dry all delicate glassware, apparatus and tubing assemblies.
To perform a quality check and inspection of all glassware for damages and cleanliness ensure disposal of damaged glassware.
To stock sufficient supplies, such as detergents as defined by the client.
Maintain volumetric and share with the client as requested demonstrating service level agreements are being maintained.
Education/Experience:
Bachelor of Science degree in a technical discipline (chemical or biological sciences).
2+ years' experience in laboratory-based, ideally based in pharmaceutical industry but could be coming from a research lab
Extensive knowledge of lab consumables & equipment for a Biologics lab and services an advantage
Previous experience working in a GMP facility an advantage
Conform to all customer requirements for background checks, health and safety issues, security clearance and medical checkups
IT Literate, proficiency in Excel and SAP
Solid understanding and experience in inventory or purchasing
Excellent customer facing skills via telephone and in person
High regard for safety, quality and adherence to protocols, policies and procedures
Ability to self-manage and self-motivate; forward thinking
Ability to prioritize tasks and meet deadlines
Ability to chair meetings and host conference calls when required
Ability to communicate effectively with both the customer and internal contacts
Can ably assist in the induction and training of new employees
Proficient in manual handling and haz/chem awareness
Ability to work on own initiative and be capable of developing solutions to problems as part of a team.
Willing to operate in a flexible manner and be able to switch priorities at short notice.
For further details please contact: Karen Shiel on 087 7452487 or send CV to [email protected]