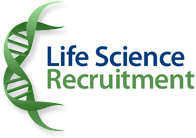 Did you know that your Internet Explorer is out of date?
To get the best possible experience using our website we recommend that you upgrade to a newer version or download another web browser.
A list of the most popular web browsers can be found below. Just click on the icons to get to the download page.
Your browser will need to close to complete the installation and you will need to manually reload the site when finished
Contact Info
James Cassidy
Life Science
+353 1 5079250
james.cassidy@lifescience.ie
Connect with me on

Details
VP Quality Assurance & Regulatory Affairs
| | | | |
| --- | --- | --- | --- |
| Reference: | JCAUOX-418106 | Location: | Galway |
| Qualification: | Degree | Experience: | 10+ Years |
| Job Type: | Permanent | Salary: | Not Disclosed |
VP of Quality Assurance & Regulatory Affairs

Life Science Recruitment are currently sourcing an VP of Quality Assurance & Regulatory Affairs for a MedTech Therapy Company in Galway, who are dedicated to relieving the suffering of patients. In this role you will be a strategic partner to the CEO advising on all Quality Assurance and Regulatory Affairs matters in the business, and be a key member of the senior management team for the Group.

Roles & Responsibilities

Working closely with the CEO, clinical affairs, strategic marketing, R&D and operations define the regulatory and quality roadmaps for the business and then budget, plan, approve and execute these.
Develop strategic objectives for the quality and regulatory functions that are aligned with the business strategy and execute on approved strategic objectives.
Define the regulatory and quality milestones for the business and drive the organisation towards these.
Assure compliance with all applicable laws and regulations in all territories where the business is carried on, assure compliance with all internal procedures and policies and assure compliance with company governance as applicable.
Foresee and manage regulatory and quality risks in the business and promote the disciplines of risk management, systematic planning and diligent follow through in the Group.
Responsibilities:
• Responsible for directing and executing all Regulatory Affairs (RA) and Quality Assurance (QA) activities of the group of companies.
• Formulate the optimal regulatory strategy to bring the company's flagship CHF therapy device to US FDA approval, negotiate the trial design and clinical pathway with FDA and other stake holders and execute on the program with the cross functional team to achieve FDA PMA approval.
• Develops corporate regulatory submission strategies for new products and major changes to existing products to ensure timely product clearance/approval.
• Responsible for the development and maintenance of the quality system for the group and for each group company in compliance with FDA standards and regulations and with the standards and regulations applicable in each territory in which the company carries on business.

Skills & Qualifications

• Bachelor's degree from accredited college in a scientific or engineering discipline. Master's Degree or PhD preferred.
• At least 20 years of experience in the medical device industry, having served in both Quality Assurance and Regulatory Affairs roles, with at least 10 years management and leadership experience.
• A track record of success with IDE, FDA 510k and PMA submissions. Substantial direct interaction with FDA including conduct of meetings on proposed submissions, negotiating clinical trial and submission requirements and dealing with FDA questions while in process.
• Highly experienced in developing regulatory approval strategies for new products, preparing regulatory submissions and assuring timely approval.
• Excellent interpersonal skills and the ability to work and manage effectively in a team environment.
• Highly organized with the ability to manage complex projects.
• Possess the analytical skills needed to conduct research, analyse data and write technical and/or legal documents.
• Requires excellent written, interpersonal communication and presentation skills. Ability to effectively present information to top management peers, in public fora, and to a board of directors.
• Fluent Master Level English Language Skills: Can understand with ease virtually everything heard or read. Can summarize information from different spoken and written sources, reconstructing arguments and accounts in a coherent presentation. Can express him/herself spontaneously, very fluently and precisely, differentiating finer shades of meaning even in complex situations.
• Mathematical Skills: Ability to apply mathematical operations to such tasks as frequency distribution, determination of test reliability and validity, analysis of variance, correlation techniques, sampling theory, and factor analysis.
• Reasoning Ability: Ability to define problems, collect data, establish facts, and draw valid conclusions. Ability to interpret an extensive variety of technical instructions in mathematical or diagram form and deal with several abstract and concrete variables.
• High standard of computer skills required.
Impact on the Company:
• Contributes at a strategic level to the operation of the senior management team.
• Is a trusted advisor to the CEO on QA/RA functional matters.
• Brings support and positive attributes to a culture that is respectful, supportive, goal oriented, scientific and diverse.
• Supports colleagues in the achievement of their strategic objectives.
• Provides leadership example to employees across the group.
General:
• The company is a fast growing and dynamic organisation and the company reserves the right to change the job description, role and reporting structure to meet the evolving needs of the business.
• Must be able to travel domestically and internationally by air and car, and work occasional weekends. Must possess a valid driver's license and passport.
• The employee is expected to develop and evolve their skills to stay abreast of the business and the evolving environment in which the business operates.

James Cassidy | Tel: +353 (0) 1 5079250