Tips: Overcoming Shyness in A Job Interview.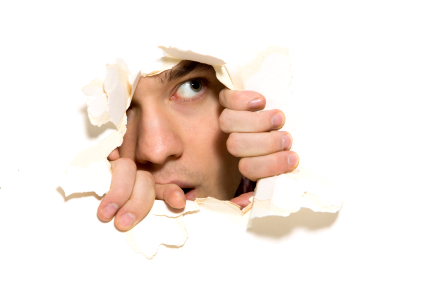 One emotion that many people worry about when it comes to interviews is the feeling of shyness. This is something that I have often struggled with myself on many occasions so I can genuinely understand what people mean when they say that they are nervous or that they may come off a bit shy or a bit too soft spoken.
However, shyness doesn't have to prevent you from getting the job you really want and we have put together a few tips and things you can do to help manage the shyness enough in order to portray yourself well in an interview.
You might even be surprised to know that many famous people had to contend with shyness themselves and you can too: Abraham Lincoln (who gave the Gettysburg Address), Clara Barton (best known for having founded the Red Cross) and Thomas Edison (inventor of the Electric Light bulb) and countless others but how does this help you – First thing to remember is you are not alone and more people are understanding of Shyness than you might realise.
The No.1 Tip for dealing with shyness is "PREPARE, PREPARE, PREPARE".
Interviewers do care about how you present yourself and you do need to show them that you are comfortable meeting and interacting with new people. It might seem like basic advice to get ready for an interview but an introvert's self-consciousness is often very crippling and can feel like their downfall.
The more confident you are with your interview skills, the less shy you will appear. One of the best things you can do is practise with a friend or family member, someone you can trust to give you honest feedback. Numerous websites have sample "Common Interview questions" available. Rehearse as many of these as you can until you are comfortable with your answers. It may seem odd but this approach is what an introvert needs to help stay relaxed, have confidence and not be nervous. At the interview, you know your material so well the answers come out like their rolling off the top of your head. It really takes the pressure off. This is 99% of your formula to success. You will come off sounding better than the most outgoing person who is just winging it. PREPARE, PREPARE, PREPARE.
What your body language is saying.
The introverted want more personal space and may fidget. To avoid this sit up straight in your chair, fold your hands together and rest them on the table. Keep them there. If there's no table, sit up straight and keep your hands folded in your lap. Do not cross your arms across your chest. It's a sign that you're on the defensive.
Focus on your successes.
What have you done well? What are the 3 strengths you want an employer to know about you? How can you craft those strengths into a story that an interviewer might want to hear? I know many introverts who tell wonderful, clever stories. It's that anxiety/audience thing that keeps you from telling them. The more you know about your strengths, the less you'll be tempted to focus on your challenges.
Turn weakness to strength – It's ok to mention your shyness.
Many introverted people feel it is a Taboo to mention the word shyness but I think if you do it properly it can be a strength. For instance, it is ok to mention that you "tend to have an understated style" — in fact that can be a great response to the typical "what is your weakness?" question. You can say something like "I tend to have an understated style and people may wonder what I am thinking. So I have learned to make sure I give my feedback explicitly when needed, and encourage people to ask me if I haven't been clear. For instance, if you have any questions for me or if I haven't answered something clearly I hope you will ask me to clarify it." You could also mention that you don't tend to over-talk in situations and make a point of listening to all opinions before you make a decision.
Be happy you are an introvert
Aggressive outgoing candidates may seem like they have everything going for them but quiet, soft spoken types possess different qualities that can be just as appealing to employers. Those traits are an advantage especially if the interviewer is an introvert him/herself. In many science and pharmaceutical companies, there is a higher proportion of introverted employees.
REMEMBER:
You are introverted so you may have a tendency to be thoughtful, pay attention to detail and to be a good listener and observer of other people. You can have quite good insights on situations & people and that increases your value in the work place. Even though, at times when you are feeling shy it doesn't seem like it but all these qualities can be very attractive to right interviewer. So have some confidence from knowing that people can be drawn to your softer personality and make a little more effort to stay open and smile when you're going for that job.
And last but not least: Remember to Breath….
A good interviewer will understand you being a little nervous especially if you are really keen to get the job. If you become nervous during the interview or are thrown by a question, just take a moment to allow yourself a long deep breath while you compose yourself.
If you have any tips or stories of your own in relation to this post we would love to hear from you through our comment section below.