DCU announces 200 Cleantech jobs
Minister for Jobs, Enterprise and Innovation, Richard Bruton TD has officially launched a new national centre for innovation in the Cleantech sector at DCU Innovation Campus.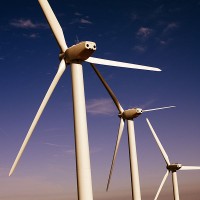 The initiative was established on a site previously owned by Enterprise Ireland to DCU for the specific purpose of this project and will be the location of choice for Cleantech start-ups, SMEs and larger companies. Cleantech – a fast-growing area of international commerce is worth 5 trillion annually and provides insight to Fortune 1000 corporations regarding environmental challenges – wind, water and waste management to name just a few. This insight helps to make better decisions that foster growth, reduce cost and meet consumer and government demands for improved environmental quality.

DCU Innovation Campus is part of the nationwide Cleantech cluster known as The Green Way. Irish Cleantech companies will benefit from access to University Cleantech R&D capabilities as well as a rapidly growing Cleantech customer base.
This North Dublin hub of green innovation will support up to 200 jobs in the next 18 months with hopes to expand this to 500 in the following years. Speaking of the launch, Minister Bruton focussed on the role of this new campus within the context of what is a general drive of government policy toward a sustainable green economy.
"The green economy is a sector targeted as part of the Government's plans for jobs and growth, and late last year we published our plans in this sector aimed at driving the creation of 10,000 additional jobs in this sector over the coming years. The DCU Innovation Campus will play a key role in this by bringing together innovative start-ups and more established companies with the skills and ideas that only a university can provide. This is a model that has been used to great success internationally, for example in the North Carolina Research Triangle."
Also launched at this event was a new scheme designed to foster entrepreneurial talent at third level called UStart. The purpose of this project is to offer direct funding to college students who wish to turn their idea into new business and jobs.  Labour TD Jim Lyons spoke of the positive implications of the scheme.
"Today's announcement is the fruit of many years of effort on behalf of DCU – led by Prof Brian MacCraith, Dublin City Council, Enterprise Ireland and many others. As well as providing an initial jobs boost, it provides the basis for a green cluster that will bring further jobs and development to the north city area. I congratulate all involved and look forward to supporting the further development of The Green Way."
Conor Hughes is a marketing executive at Vertical Markets which incorporates Life Science Recruitment and Capital Markets Executive Search