Will doctors ever have complete access to clinical trials results?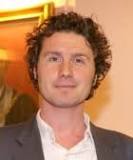 Dr. Ben Goldacre's recent TED talk on what doctors don't know about the drugs they prescribe was a fairly damning – yet uncomfortably unsurprising – insight into the massive withholding of information that is common place within the clinical trials world today. Only just over half of the medical trials ever conducted have been published and the results which have are overwhelmingly biased toward positive results. According to Goldacre, this problem occurs for industry and non-industry trials, internationally, at all stages of drug development, and for trials of all sizes. Needless to say, it is essential that clinical trials results are essential when it comes to a doctor's decision making process regarding treatment. The publishing of these results is currently entirely at the discretion of the company who conducted the trials. This means that doctors are misled about the benefits and risks of treatments. They can be misled into prescribing an expensive new drug, for example, when in reality an older cheaper one is more effective. Two potential results are that patients are harmed and money is wasted.
Goldacre is one of the main proponents behind the online petition AllTrials.net – the simple yet apparently mountainous goal of which is complete access to all clinical trials results. In his own words: "This problem has been dodged for too long. Over the next two years, many of the drugs in common use will come to the end of their patent life. When that happens, it may become even harder to get the information that has been withheld. By signing the AllTrials petition you can show governments, regulators and research bodies how much this matters, and why they need to act now. Industry and academics must share all trial results: without this information, doctors are misled, and patients are harmed." 
You can sign the petition here
If you are interested in opportunities in the fields of pharma, biotech, medical devices or engineering please submit your CV or talk to one of our consultants.
An 8 page briefing note on missing trials, prepared by Goldacre with Dr Carl Heneghan, Fiona Godlee, and Sir Iain Chalmers is available here: Missing trials briefing note
You can follow the doctor, author and all round advocate of decency here at his twitter: @bengoldacre
If you havent seen the TED talk, catch up here:
About the author: Conor Hughes works as a Marketing Executive at Life Science Recruitment