How Can Google+ Authorship Benefit My Online Visibility? (Infographic)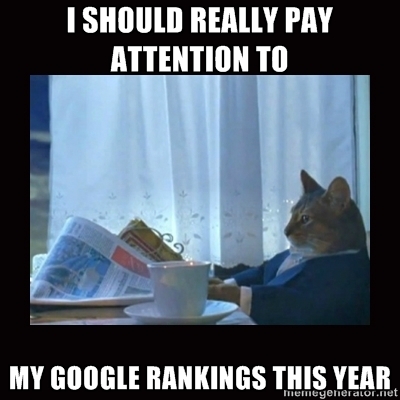 Google+ recently became the world's #2 social media provider after Facebook. Now, the skeptic in me thought this statistic was skewed for two main reasons: 1) It's pretty much mandatory to sign up to Google+ if you have a Gmail account, so how many of these 'users' are actually active? 2) Out of those who actually stick around long enough to add a profile pic, join a circle or two and post some content, how many would decide it's just another Facebook and leave? The truth is, Google+ is bigger than 'just another' anything really. After all, Google Places (that's what their search is called now, apparently) is more than 'just another' search engine – it's simply how we do stuff online now.
Search Engine Optimisation (SEO) has been one of the key fields at the cutting edge of digital marketing over the last ten years. Buzzwords like 'click-through rate,' 'link building,' and 'page rank' have pretty much become staple lexicon of anyone who uses a computer for more than just social media nowadays. SEO has blended more and more with social media recently, too. Its just as important to have friends/followers on your social media outlets as it is to have visitors to your company site or blog. In fact, a successful digital marketing strategy is reliant on a symbiosis between all your online activity hubs.
It is not unfair to say that Google have the clear cut monopoly over what constitutes an optimised web page because Google have a clear cut monopoly when it comes to search engines. With each update of the Google search algorithm (with gloriously non-threatening names like Penguin and Panda) the rules of SEO change in ways that benefit some digital strategies and cause swift returns to the drawing board for others. One of the most followed figures in the SEO world is Matt Cutts, SEO blogger and head of Googles Webspam team. Matt recently made a video about what SEOs can expect from google in the coming months.
SEO is one of the areas where G+ has expressed its necessity as a social media platform. Producers of online content can now claim Google+ Authorship. This means that their content is linked to their G+ profile and vice versa. Author Rank is the newest SEO variable to be introduced by Google. Essentially it is a way of gauging the importance of a page through the relevant expertise of the page's author. It is this, coupled with the traditional indexing system called Page Rank (after Google co-founder, Larry Page) that contributes to your page's Google rankings. Optimise your Google authorship and you increase your chances of your pages ranking higher than others with a similar Page Ranking.
It also means your beautiful face appears next to the link for your content when it turns up as a result in Google Places.
If anyone needs advice on Google Authorship, how to increase your Author Rank, or any aspect of digital marketing, follow me on G+ the link is below the following infographic which traces the rise and rise of Google+.

Infographic courtesy of Attwood Digital
Follow Life Science on Google+
About the author: Conor Hughes works as a Marketing Executive at Life Science Recruitment
Follow me on G+ | Twitter | Linkedin