Global Top 10 Most Expensive Prescription Medicines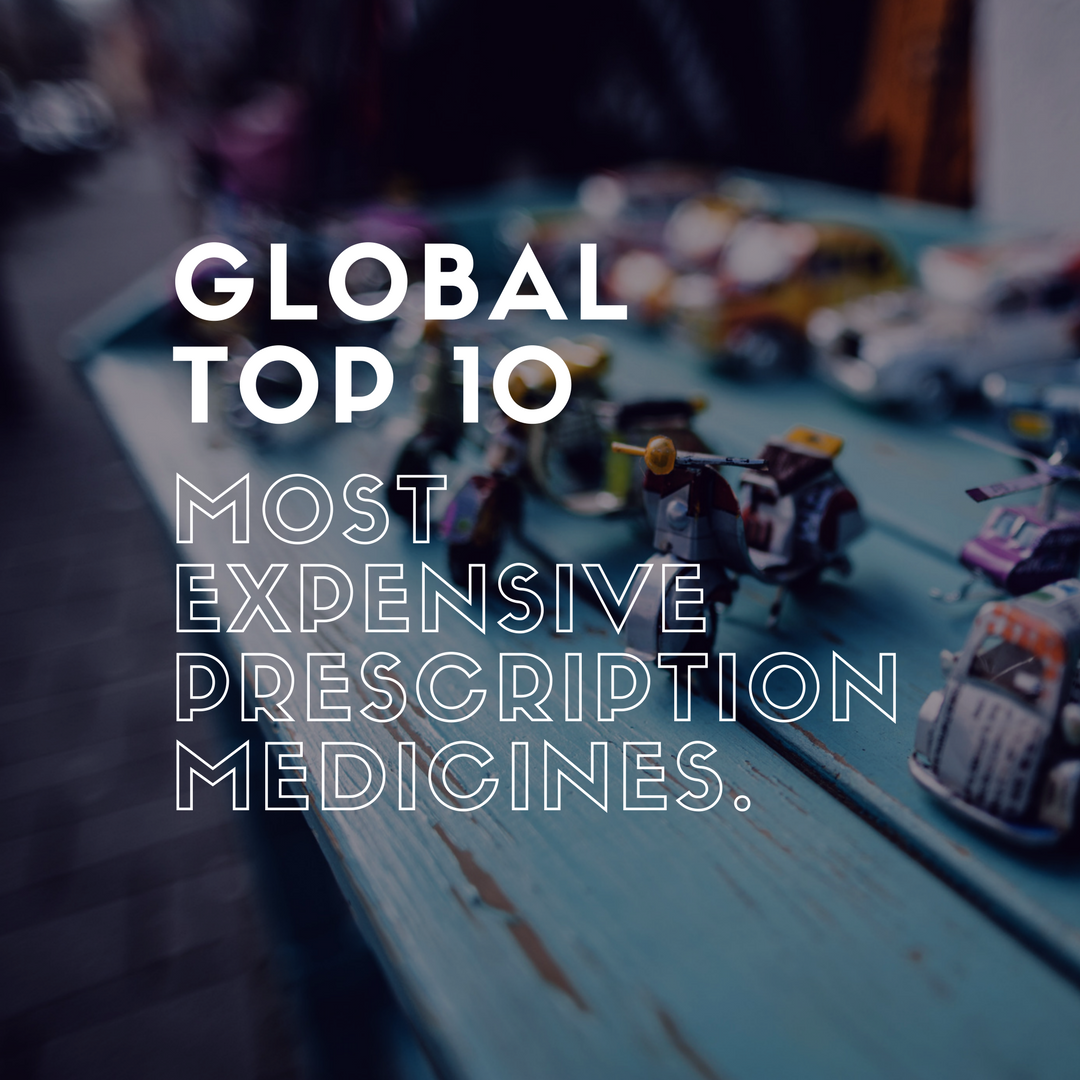 1. Ravicti: $794,000 per year – Ravicti is used to treat urea cycle disorders (UCD), genetic diseases that prevent the body from getting rid of ammonia.
Horizon Pharma – Horizon have an office in Dublin city centre which focuses on CMO (Contract Manufacturing Organisation) Management and other centralised services.
---
2. Spinraza: $750,000 per year – this drug is used for spinal muscular atrophy (SMA) drug Spinraza
Biogen – the only company on this list without a direct presence in Ireland. Come on, Biogen, we don't bite!
---
3. Brineura: $700,000per year. Brineura has just recently been approved by the FDA and is the first ever drug approved for a form of Barren disease (genetic disorder that attacks the nervous system)
BioMarin – BioMarin have a superb manufacturing facility in Ringaskiddy, Cork as well as shared service office in Dublin (Finance, Supply Chain, CMO Management etc).
---
4. Lumizyme: $626,000 per year – Lumizyme replaces a missing or deficient enzyme in people with Pompe disease
Sanofi – Manufacturing facilities in Waterford (Ex Genzyme) and a commercial office in Dublin.
---
5. Carbaglu: $585,000 per year – Carbaglu is used to treat patients with urea cycle disorders (UCDs).
Recordati have an Irish base in Cork
---
6. Actimmune: $572,000 per year – Actimmune, treats two rare genetic diseases: chronic granulomatous disease (CGD) and severe, malignant osteopetrosis (SMO).
Horizon Pharma | Dublin (as above)
---
7. Soliris: $543,000 per year – This drug serves a treatment for paroxysmal nocturnal  hemoglobinuria (PNH), and as a treatment for atypical hemolytic uremic syndrome
Alexion Pharmaceuticals – have 2 sites in Dublin (Packaging as well as bulk biologics manufacturing) as well as a biologics manufacturing facility in Athlone.
---
8. Naglazyme: $485,747 per year – Naglazyme is an enzyme replacement therapy designed to treat a disease known as mucopolysaccharidosis type VI
Bio Marin | Cork, Ireland
---
9. Vimizim: $380,000 per year – Vimizim is an enzyme replacement therapy that's given as a weekly infusion to treat Morquio A syndrome
Bio Marin | Cork, Ireland
---
10. Elaprase: $375,000 per year (Based on 2010 figure) – Elaprase is an enzyme replacement therapy designed to treat patients with mucopolysaccharidosis II, or Hunter syndrome.
Shire have recently announced the opening of a large office on Bagot St, Dublin 2. Here they manage a large amount of Shire EU Operations including CMO management, Finance, Supply Chain, Medical Affairs and many many more!