The Amazing Effect of Deep Brain Stimulation on Parkinson's Disease.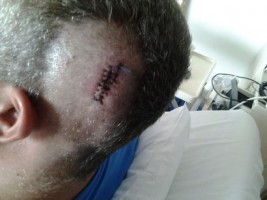 Andrew was diagnosed with Early Onset Parkinson's Disease in 2009 when he was 35 years old. He lives with his wife and two children in Auckland, New Zealand. In November 2012 and February 2013 he underwent a surgical procedure, Deep Brain Stimulation surgery, to help control his motor symptoms. This has been hugely beneficial to his quality of life. He is the author of a blog youngandshaky.com which he created to raise awareness of the effects of Parkinson's Disease. This is his experience of how DBS has helped him and in the usual manner, results may vary.
Its well worth checking out his blog for the frank, touching and often hilarious accounts of how he deals with this debilitating condition.
Courtesy of  Andrew Johnson on youtube.com
About the author: Conor Hughes works as a Marketing Executive at Life Science Recruitment