You're gonna like it here.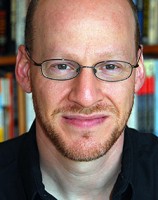 A wonderful comic I stumbled upon based on the inspiring words of Phil Plait, otherwise known as the Bad Astronomer. Phil is an American astronomer, skeptic, writer and popular science blogger. Kudos to Zen Pencils for the art.
If the thought of work in science interests you why not submit your CV to us here at Life Science?
Follow Life Science on FaceBook for more news.
About the author: Conor Hughes works as a Marketing Executive at Life Science Recruitment