Beautiful Aerial Photo of Dublin Bay in Summer.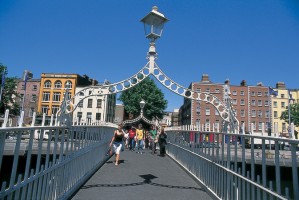 This incredible photo of Dublin was taken by Twitter user Maria Sweeney. Its amazing what a bit of sun can do for this country, I'll tell you that much. My first thought was 'where is this tropical wonderland?' Apparently it's just what Dublin actually looks like when it's not one of the 128 days a year that it rains here. That, and when you're a couple of thousand meters above Howth head. Needless to say, we are in the middle of what can only be described as 'genuine Summer weather' here in Ireland's Capital. Long may it last! (Click to enlarge)
If you're interested in jobs here in Dublin why not submit your CV? For full details have a browse of our site.
Follow Life Science on FaceBook for more news.
About the author: Conor Hughes works as a Marketing Executive at Life Science Recruitment