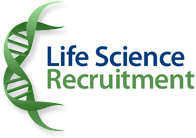 Did you know that your Internet Explorer is out of date?
To get the best possible experience using our website we recommend that you upgrade to a newer version or download another web browser.
A list of the most popular web browsers can be found below. Just click on the icons to get to the download page.
Your browser will need to close to complete the installation and you will need to manually reload the site when finished
Contact Info

Thomas Gallagher
Life Science
+353870612325
[email protected]
Connect with me on
Details
Senior R&D Engineer
Reference:
Senior R&D Engineer Galway
Location:

Galway




Galway City



Qualification:
Degree
Experience:
3-4 Years
Job Type:

Permanent

Salary:

Not Disclosed
Job title: R&D Engineer OR Senior R&D Engineer

Location: GMIT, Galway



Company:

My client are a Medical Device company who recently received an award for best indigenous start up. Focused on developing patient solutions in the area of palliative care. Their initial technology platform is a smart catheter-based device used to treat the build up of fluid in the body as a result of late-stage cancers.



Role:

I am looking for an R&D Engineer who will thrive in a multidisciplinary start-up environment. Your curiosity and work ethic sets you apart and you are motivated by the positive influence your work will have on the quality of life of your customers.


As an R&D Engineer working and reporting to the R&D Project Lead, you will get the opportunity to apply your engineering knowledge in areas such as design, test method development and validation, CAD and design controls during this exciting time as my client bring their products to market.



Responsibilities:

Supporting design and development of our product including concept development, high-level design feasibility, prototype development, detailed design and DFM, design verification/validation activities.
Application of new and existing technologies, materials and processes to deliver the optimum product design ensuring excellent standards of performance.
Introduce/develop new equipment and production processes as required for any new manufacturing techniques.
Working with Key Opinion Leaders (KOLs), physicians and patient representatives translating customer needs into technical solutions to improve patient care.
Preparation of technical documentation in accordance with regulatory and design control requirements and with the company's development processes.
Conducting sophisticated data analysis and developing detailed reports documenting results, conclusions and recommendations.
Using Engineering problem solving tools to execute root cause investigations.
Engaging with Vendors and suppliers on a regular basis to ensure efficient delivery of services.
Participating in test method development and test method validation.
Monitoring of equipment maintenance calibration and upkeep of the Engineering lab.


Qualifications:
An honours Bachelor's Degree in an Engineering or related discipline is required.



Length of Experience:
A minimum of 3 years product development in medical device design is required.


Specialized Skills/Technical Knowledge:

Experience in medical device design principals, material selection, design concept validation and test method development a must have.
Demonstrated understanding of various types of manufacturing, mechanisms, materials, tolerance-analysis and design-for-manufacturing principles.
Experience of working under medical device design controls, with proven knowledge of design verification/validation and design/process FMEAs.
Proficiency with CAD software (Solidworks) is required.
Experience with lab equipment such as UV bonding equipment, microscopes, tensile testing machines.
Experience of medical device regulations including GMP (Good Manufacturing Practices), QSR (Quality Systems Regulations) and ISO quality requirements is required.
Strong initiative and follow through in executing project responsibilities, overcoming obstacles and balancing multiple priorities effectively through strong technical and/or project leadership experience is required.
Excellent problem solving, decision making and root cause analysis skills are desired (DMAIC)



Vision:
Their vision is to 'Make Every Day Count' for people requiring palliative care and to build a scalable Irish business focusing on providing unrivalled patient independence. With their core clinical ties in Ireland they are also working with some of the top cancer centres in the US. Their global ambition is to expand into multiple therapeutic areas where we can apply our technology to improve patients' quality of life, reduce hospital costs and help enable patient independence.


By working closely with their clinical, academic and manufacturing partners in the coming years they will be completing design freeze, pre-clinical and clinical trials, human factors studies, DV&V and FDA regulatory submission with the target of launching in the US market following with Europe shortly after.




Does this sound like your next career move?



If you would like to apply and hear more about the role/company forward your up to date CV or contact me at

[email protected]