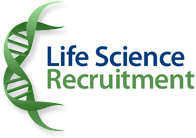 Did you know that your Internet Explorer is out of date?
To get the best possible experience using our website we recommend that you upgrade to a newer version or download another web browser.
A list of the most popular web browsers can be found below. Just click on the icons to get to the download page.
Your browser will need to close to complete the installation and you will need to manually reload the site when finished
Contact Info
James Cassidy
Life Science
+353 1 5079250
[email protected]
Connect with me on

Details
Senior R&D Project Manager
| | | | |
| --- | --- | --- | --- |
| Reference: | JC200827 | Location: | Galway |
| Qualification: | Degree | Experience: | 10+ Years |
| Job Type: | Permanent | Salary: | Not Disclosed |
Our client a high potential Galway based start up is currently seeking a Senior R&D Project Manager to join their team. Reporting to the VP of R&D the Senior Project Manager will support and advise the VP of R&D in all matters related to the R&D project including technical, planning, and people management


Role/Responsibilities

Provide technical leadership to the R&D project team. Assume reporting responsibilities for members of the project team as delegated by the VP of R&D from time to time.
Manage the planning and execution of R&D projects and lead the R&D project team (as applicable, in the context of the project).
As an important member of the middle management team work with other technical leaders, managers and senior management to influence and promote the agenda of the business.
Work to deliver the market requirements as defined by the management team and strategic marketing.
Manage the resources required to execute the project plan and the associated budget. Ensure cohesion of the Project team to function as a united and high performing team.
Prepare project plans giving due consideration to team capabilities, organisational capabilities, program risks and implement de-risking project management strategies to deliver projects to plan.
Support the budgeting processes of the business and manage projects within budgetary constraints. Responsibilities:
Define project milestones and lead a cross functional team towards meeting those milestones.
Develop and promote a culture of technical innovation, engineering from first principles, and a philosophy of being the knowledge leaders in the field of the business.
Ensure that R&D projects are delivered on time, in budget and that the products meet the specifications agreed.
Proactively seek out risk in the project and put measures in place to mitigate these risks.
Ensure the appropriate depth of focus on key technical risks with a consistent focus on Derisking the project.
Promote the disciplines of technical and programme risk management, project management and project execution in the company.
Work with strategic marketing and R&D leadership to analyse and define design inputs and translate these requirements into technical specifications.
Support the clinical and commercial teams in the execution of the clinical and commercial programs of the business.
Ensure that all members of R&D project teams have clear visibility of and are kept informed of information required for them to function efficiently in their roles.
Appraise the Senior Management Team of progress, risks, status versus milestones, and resourcing for R&D projects you are leading.
In concert with the VP of R&D (or designate), senior management team and peers, promote a quality culture across the R&D team, grounded in compliance to policies, procedures and regulations.
•Support the continuous improvement of yields, COGs, quality, and efficiency in the project and the business generally.
Complete annual performance reviews for direct reports. Provide constructive feedback between reviews and support team members in their growth and development.
Facilitate a smooth interface and communications between the R&D project team and the other functions of the organisation.
Support the VP of R&D (or designate) in creating and managing intellectual property.
Assist, as required by the VP of R&D (or designate), the clinical trial or other clinical or pre-clinical programs and initiatives of the business.
Demonstrate leadership in people management while assuming responsibility for (i) talent development, (ii) training, and (iii) performance management. Qualifications, Knowledge,
Skills/Experience:
A track record of project management execution in MedTech.
Bachelor's degree in Mechanical, Electrical, Materials or Industrial Engineering. Masters or PhD in a related field is highly desirable, or an equivalent combination of education and technical experience.
A track record of bringing new products through development to commercialization. • Demonstrated management and leadership experience in working with cross-functional, geographically dispersed teams on complex projects.
Requires excellent written, interpersonal communication and presentation skills. Ability to effectively present information to management peers.
A self-starter who is able to see and deliver work required to advance the project with a minimal amount of direction.
Has a solid grasp of team dynamics and is able to manage teams that deliver outstanding results.
Holds her/himself and others accountable to meet commitments by following through, acting with a clear sense of ownership, and taking personal responsibility for decisions, actions and failures.
Able to prioritize and focus on the few critical objectives amongst numerous Project tasks and activities. 3 Impact on the Company:
Contributes to the success of the company's products.
Is a trusted advisor to the VP of R&D (or designate) on all R&D matters.
Brings support and positive attributes to a culture that is respectful, supportive, goal oriented, scientific and diverse.
Supports colleagues in the achievement of their strategic objectives.
Provides leadership example to employees across the group. General:
The Senior R&D Project Manager is expected to develop and evolve her/his skills to stay abreast of the business and the evolving environment in which the business operates.