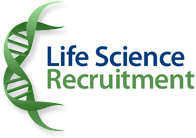 Did you know that your Internet Explorer is out of date?
To get the best possible experience using our website we recommend that you upgrade to a newer version or download another web browser.
A list of the most popular web browsers can be found below. Just click on the icons to get to the download page.
Your browser will need to close to complete the installation and you will need to manually reload the site when finished
Privacy Statement
Privacy Statement
This statement relates to the Life Science Recruitment website, which is part of the Vertical Markets Group.
What we do?
Life Science Recruitment is part of the Vertical Markets Group which incorporates Capital Markets, IT Search, HR Search, DesignBuild Search & Life Science Recruitment, we act as a recruitment business introducing Candidates to Clients for permanent and temporary positions respectively. Information you provide to us will be processed by Vertical Markets Group. Vertical Markets Group is a group of specialist recruitment agencies which specifically focuses on recruitment and selection of professions across science, finance, hr, it and construction industries. Through our day to day work, we will encounter lots of Personal Data.
Overall goals
"Personal data" means data relating to a living individual who is or can be identified either from the data or from the data in conjunction with other information.
We will always be clear about how we use your Personal Data.
We will not collect information from you that we do not need.
We will not hold on to your personal information if it's no longer needed by us.
Our Approach to Privacy
At Vertical Markets Group your personal data is at the core of our business. It is fundamental to our success that your personal information is safe and secure. You entrust us with your data and in return we are committed to protecting your privacy at all times. In most cases we are the Controller of your personal data, within the context defined under privacy legislation. It is important for us, as the Data Controller, that we abide by the principles of the General Data Protection Regulations (GDPR) whilst collecting and processing this data.
This Privacy Statement applies to the processing of Personal Data by Vertical Markets Group in its role as Data Controller.
Who does this Privacy Statement Apply to?
It applies to personal data we process in relation to:
Candidates and prospective candidates
Clients
Website Users
What data do we collect?
In order to provide recruitment services to candidates & clients we collect certain information relating to you. The information that you provide us with is personally identifiable, i.e. it identifies you as an individual such as:
Name, address, date of birth, contact details, email addresses and telephone numbers
Skills and qualifications, work history, pastimes and hobbies/interests, interview notes
References from previous employment
Email exchanges with the candidate regarding work opportunities
Notes in our CRM database of telephone conversations with the candidate
Financial information regarding proposed roles and placements related to the candidate
Links to your professional profiles available in the public domain such as LinkedIn and Twitter.
We do not need to hold sensitive or special category personal data (i.e. information relating to your race, ethnicity, religious beliefs, medical health, etc.). We will only ask for sensitive personal data when it is needed to comply with a statutory obligation or to ensure that any employment rights are respected.
Processing of your Information
As Data Controller, the GDPR requires Vertical Markets Group to process personal data in accordance with the principles of the GDPR. These require that data shall be:
Processed lawfully, fairly and in a transparent manner
Collected for specified, explicit and legitimate purposes and not further processed that is incompatible with those purposes
Processed to the minimum that is necessary in relation to the purposes for which they are acquired
Kept accurate, and where necessary, kept up to date; every reasonable step must be taken to ensure that personal data that is inaccurate, having regard for the purposes for which they are processed, are erased or rectified without delay
Kept in a form which permits identification of data subjects for no longer than is necessary for the purposes for which the personal data are processed
Processed in a manner that ensures appropriate organisational and technological security of the personal data, including protection against unauthorised or unlawful processing and against accidental loss, destruction or damage
Candidate
Our Candidate data comes from many different sources. We will only ever hold your data to provide recruitment services to you.
Some of our sources are as follows:
The Candidate may forward their CV directly to us at Vertical Markets Group
The Candidate may apply for a position advertised by us at Vertical Markets Group on one of our websites or sites where we may have advertised
The Candidate may apply for a position advertised on a third-party website
The Candidate data may be sourced from a publicly accessible platform or jobs websites who provide search facilities for recruiters. The Candidate uploads their CV and recruiters can contact them if they have a suitable job (Example: LinkedIn) which matches the Candidate's skills and experience
We may receive personal data about a Candidate from an associated contact of the Candidate
The Candidate may be referred to us from another recruitment agency
The Candidate might be referred to us from a Client
How we use candidate personal data
We will only use your personal data for the purposes that you would expect us to, namely to provide you with the best recruitment service and ultimately to place you in the right role. Your personal data will be used by us solely in the course of the provision of our recruitment services, in order to ensure that we can maintain our high level of service to you and to place you in the right role.
Recruitment Services
Our aim is to place the right candidate in the right role. To do this we may need to use your personal data to provide these services to you. We will use your data for the following purposes in providing these services:
To inform the candidate of any suitable job opportunities
To keep the candidate informed and up to date with all aspects of the recruitment process
Disclosure/Sharing of Your Personal Information By Us
We only disclose your personal information outside our business in limited circumstances. Where we do, we will put in place a Data Processor contract that requires recipients to protect your personal information, unless we are legally required to share that information with them. Any contractors or recipients that work for us will be obliged to follow our contractual instructions. We do not sell your personal information to third parties. We may disclose your information to our third-party service providers, agents and subcontractors (Suppliers) for the purposes of providing services to us or directly to you on our behalf, including but not limited to the operation and maintenance of our site.
We may share your data with other organisations as follows:
Clients and potential Clients
Third party representative of our Clients
Between companies within Vertical Markets Group in order to provide recruitment services to candidates and clients.
Sub-contractors and service providers for the purposes of our being able to provide our candidates and clients with our services. For example, our Customer Relationship Management (CRM) system provider, consultants, lawyers, auditors, etc.
• Where we have a legal or regulatory obligation to do so.
You have various rights in relation to how your Personal Data is used, including the right to:
Access your personal data
This is known as a Data Subject Access Request or a DSAR in short. In order to furnish you with a copy of your personal data that we hold, we may need to verify your identify.
You have the right to access a copy of any personal information that Vertical Markets processes about you and to request information about:
What personal data we hold about you
The purposes of the processing
The categories of personal data concerned
The recipients to whom the personal data has/will be disclosed
How long we intend to store your personal data for
If we did not collect the data directly from you, information about the source
Be forgotten (right to request that we delete the information we hold)
You also have the right to request erasure of your personal data or to restrict processing (where applicable) in accordance with the data protection laws; as well as to object to any direct marketing from us. Where applicable, you have the right to data portability of your information and the right to be informed about any profiling or automated decision-making we may use when processing your data. You have a right to ask for your personal data to be erased in certain circumstances. However, this right does not apply where we have to comply with a legal obligation or where we need personal data for the establishment, exercise or defence of legal claims.
Change any information we hold that you feel is inaccurate (Rectification)
Where you believe that we hold any incomplete or inaccurate data about you, you have the right to ask us to correct and/or complete the information and we will strive to do so as quickly as possible; unless there is a valid reason for not doing so, at which point you will be notified. Depending on the type of personal data you believe is inaccurate, we may ask you for further proof to ensure that the personal data is being corrected properly. Where we are satisfied that the personal data is inaccurate, we will make the necessary changes.
Object
Where we are relying on legitimate interests as a legal basis to process your data, you have a right to object to such processing on grounds relating to your particular situation.
Restriction
You have a right to request that processing of personal data is restricted in certain circumstances. However, we shall still continue to process the personal data for storage purposes, for the establishment, exercise or defence of legal claims or with your consent.
Withdraw Consent
We may use and process your personal information where you have consented for us to do so. You may withdraw your consent for us to use your information at any time.
Lodge a complaint to the Office of the Data Protection Commission
You have the right to lodge a complaint with the Office of the Data Protection Commission. For more information or to exercise your data protection rights, please contact:
Data Protection Commission
21 Fitzwilliam Square South
Dublin 8
+353 (0)761 104800
+353 (0)57 868 4800
www.dataprotection.ie
Security Measures
We go to great lengths to ensure your data is protected and treated securely in accordance with this Privacy Statement. We take the appropriate legal, organisational, and technical measures to protect your personal information. When we use a third-party service provider, that provider will be contractually required to also use appropriate measures to protect the confidentiality and security of your personal information. We use a variety of security technologies and organisational procedures to protect your information.
Transfer of Your Personal Information Outside of Europe
To help with recruitment process we may at times need to transfer your information to locations outside of the EEA. We can't guarantee that these locations have the same data protection laws as we do when it comes to personal data. If we do so in the future, we'll let you know and we will take measures to protect your personal information both in transit and when it is at its destination.
All information you provide to us is stored on our secure servers which are located within the European Economic Area (EEA).
If at any time we transfer your personal information to, or store it in, countries located outside of the EEA (for example, if our data hosting services provider changes) we will amend this policy and notify you of the changes. We will also ensure that appropriate safeguards are in place for that transfer and storage as required by applicable law. This is because some countries outside of the EEA do not have adequate data protection laws equivalent to those in the EEA. If we transfer your personal information to the United States of America, we will only send the personal information to companies that participate in the Privacy Shield framework (or such other framework that may replace it from time to time) or for which we have an alternative safeguard in place in accordance with applicable law. Where they apply to our data transfer activities, we may rely on adequacy decisions by the European Commission in relation to certain countries for data transfers outside the EEA.
Retention of candidate information
We are obliged to retain certain information to ensure accuracy, to help maintain the quality of our services and for legal, regulatory, fraud prevention and legitimate business purposes.
Other information will be retained for no longer than is necessary for the purpose for which it was obtained by us or as required or permitted for legal, regulatory, fraud prevention and legitimate business purposes.
We will not hold your personal information in an identifiable format for any longer than is necessary for the purposes for which we collected it.
Within the context of the GDPR, we are using the legal basis of "Legitimate Interest" to acquire, hold and process your personal information. Where possible and practical, we will also seek your consent for certain processing, such as the disclosure of your details to a prospective employer.
We will hold your information for no longer than 4 years for recruitment purposes only. Your data is an integral part of our business. We want to ensure a lifelong relationship with you throughout your working career. During this time, we will endeavour to keep a relationship with you and will be in contact with you to retain and update your information with us. We will also keep you informed of any changes that may affect you or your data or any updates to our Privacy Policy.
Profiling
We are committed to hiring the best candidates possible. We use profiling as a semi-automated process to assess if a candidate's skills, experience and qualifications are suited for a specific role that we are looking to fill. However, it is a very small part of our process. Our highly-trained, specialised staff will undertake structured interviews to ultimately determine if a candidate is suitable to be put forward for a particular role.
Cookies
This site uses cookies to enable us to improve our service to you and to provide certain features that you may find useful. By continuing to use the site you are agreeing to our use of cookies. They are used to deliver a customised and personalised experience to you.Viewing & Updating Your Information By logging into your Vertical Markets account online you may view, update or change your Vertical Markets account information or CV document at any time. You may also delete your CV at any time through this method.
Types of Cookies
Both 1st party (our own) and 3rd party (external) cookies are used on this site. The main uses for our own cookies are for user experience such as the account log in functionality. These cookies expire when you close your browser. External cookies are for advertising and social media purposes mainly from Google, Facebook, Twitter and LinkedIn. We do not control external cookies, for more information visit the relevant site cookie policy.
All modern browsers allow you to control cookie setttings. Use the help function in your browser to find more information on cookie settings. The links below provide more information on cookie settings.
Changes to our Privacy Policy
Please check this page regularly for changes to this policy.
You can contact us with your queries in relation to this policy or for any other reason by post, email or by phone.
Please email us at
[email protected]
or call us on 01 5242455
You can also contact our Data Protection Officer:
Data Protection Team
Vertical Markets Group
12 Fitzwilliam Square East
Dublin 2
Ireland
D02 HD85