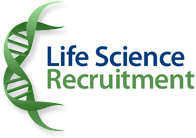 Did you know that your Internet Explorer is out of date?
To get the best possible experience using our website we recommend that you upgrade to a newer version or download another web browser.
A list of the most popular web browsers can be found below. Just click on the icons to get to the download page.
Your browser will need to close to complete the installation and you will need to manually reload the site when finished
Advice fo Graduates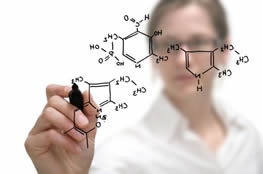 GRADUATE CAREERS IN THE PHARMACEUTICAL & SCIENTIFIC INDUSTRIES
So you have just finished your degree and your wondering what your next step is? Should I go traveling for a year or stay and join the 'dreaded' workforce immediately? The scientific and pharmaceutical industries offer a wealth of opportunities for ambitious and enthusiastic individuals with careers ranging from Pharmaceutical Quality to Analytical Sciences. As a starting point your degree is generally the foundations towards your future career path, with chemists usually going into jobs such as Quality Control,
Formulation
, Analytical and Process Development and
Research & Development
. Biochemists also follow similar paths, but usually into more Molecular Biology based
biopharmaceutical
companies and are involved in the development, manufacture and quality management of peptide and biopharmaceuticals, vaccines and antibodies. Another popular career path is Microbiology, with graduates from this area moving into Pharmaceutical Quality Control and Microbiological Biopharmaceutical Development. Graduates from less analytical backgrounds, such as pharmacology, physiology and biology tends to find jobs in
Quality Assurance
,
Regulatory Affairs
, Compliance and
Clinical Research
GRADUATE CAREERS IN THE HEALTHCARE INDUSTRY
As a graduate of the
Allied Health
, Nursing or Medical faculties, your career path is less fuzzy, with a defined state graduate program in the healthcare industries. If your degree is in radiography, you must obtain membership of the Irish Institute of Radiography before you can start working in the Irish healthcare system. If you are a
medical scientist
, your regulatory body is the
Academy of Medical Laboratory Scientists
, and membership is required to work in the public and private healthcare systems. However, you can still work in the pharmaceutical or biotechnology without your AMLS. If you have a nursing degree will need to secure
an Bord Altranais
registration before you can work as a
nurse
in all public or private hospitals, however, you may work pre-registration as a care-assistant in some instances. Sometimes medical professionals choose not to enter the public healthcare system, and opt instead for private industry. The general path for nurses and allied health professionals taking this option is into sales or advisory roles within the pharmaceutical industry. If you have a degree in medicine, again you have a very defined path within the public healthcare system, with registration with the
Irish Medical Council
a prerequisite for public employment. If you opt instead to enter private industry, your general path will take you into medical advisory roles within pharmaceutical companies.