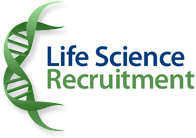 Did you know that your Internet Explorer is out of date?
To get the best possible experience using our website we recommend that you upgrade to a newer version or download another web browser.
A list of the most popular web browsers can be found below. Just click on the icons to get to the download page.
Your browser will need to close to complete the installation and you will need to manually reload the site when finished
Life Science Recruitment Internal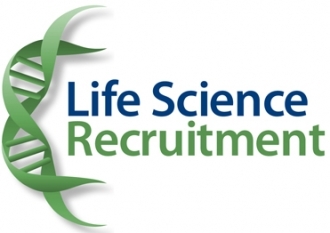 Life Science Recruitment, founded in 2007, is a specialist technical recruitment consultancy based in Dublin with a focus on delivering a gold standard service to our many top tier indigenous and multinational clients here in Ireland and abroad. Our primary target sectors include pharmaceutical, medical devices, biotechnology, engineering, healthcare informatics, clinical research and well as emerging life science sectors. Over the last 5 years, Life Science has successfully garnered a reputation among our many clients and candidates which encompasses technical expertise, credibility, professionalism, innovation and success.
The Environment & Culture
Life Science has adopted a slightly different approach to the recruitment working environment - our culture is meritocracy driven and new members are encouraged to be self-directed, enthusiastic, entrepreneurial and collaborative. The environment is one where creativity is lauded, ideas are discussed, the team is king and reward is earned and just. Each consultant runs their own desk in their specialist area with the support and guidance of other members, fostering a collaborative and cooperative environment. We also believe it is important to remove certain elements of bureaucracy and red tape traditionally associated with the recruitment environment, affording the consultant more time to engage with candidates and clients.
The Person
Do you have a touch of entrepreneurial spirit? Are you driven by success and self directed? Do you work best in environments where people just let you get on with your job? Are you sick of being micro-managed? Do you feel like you are just another number? Are you creative and do you get a kick out of putting forward good ideas? Do you enjoy supporting a team and feel good when a team supports you? Do you stand out from the crowd? Do you want to be part of something different and special?
The Strategy
Life Science Recruitment is recognised as a leader in the field of online resourcing in Ireland, having developed a strategic online presence encompassing over 25 individual niche websites within our core specialities. These niche portals act as an attraction media for both candidates and clients, giving us access to more candidates as well as us being the first call from many clients seeking staff. This strategy represents a significant competitive advantage within the industry - we have done something different and are viewed as specialists and innovators. We now intend to follow a similar strategy in the IT sector. View our strategy
here
The Rewards
Competitive base salary
Rewarding commission structure
Christmas bonus
Training and professional development
Personal recognition and autonomy
Opportunity to grow with the business
Be part of a social and supportive team
25 days annual leave
Enjoy going to work on a Monday morning
To find out more about current vacancies at life science recruitment please send your current cv to
[email protected]

Sorry
There are no Open Vacancies that Match your Search
Please explore current open vacancies in the box below