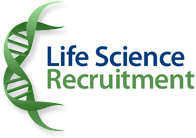 Did you know that your Internet Explorer is out of date?
To get the best possible experience using our website we recommend that you upgrade to a newer version or download another web browser.
A list of the most popular web browsers can be found below. Just click on the icons to get to the download page.
Your browser will need to close to complete the installation and you will need to manually reload the site when finished
Jobseekers
Frequently Asked Questions by Jobseekers
Do I have to pay for using Life Science Recruitment to help me find a job?
No. It is against Irish Law (unlike some other european countries) for a recruitment agency to charge candidates fees or take any monies from a candidates salary. This means all of our services to you are absolutely free. As a third party supplier to employers, we are engaged to source candidates for specific roles and to manage candidates through the recruitment process.
How long will it take for me to get an interview?
In the current market it can be be very difficult to secure an interiew, let alone a new job. Only candidates who have being shortlisted by our consultants as meeting the specific requirements for the position will be contacted and screened directly by our consultants, prior to your application being sent forward to the employer. We deal with a very high number of applications on a daily basis and due to the time taken to assess, manage and process these applications unfortunately we cannot respond personally to all applicants. If you have not received a response within a reasonable timeframe, please feel free to contact us where we will give you direct feedback on your application
Feedback on interviews are given once it is received by us from the company. At Life Science we make every effort possible to ensure as soon as we know, you know.
Is my CV and personal data safe?
Yes. Your personal data and CV is protected by the freedom of information act and is stored electronically on secure servers. Only authorised personnel have access to this information and they must adhere to a non-disclosure policy. Full details regarding the security is included in our
privacy policy
and
terms of use
.
If you have any further questions please feel free to
contact us
We have created some useful online resources to assist you in your job searching activities