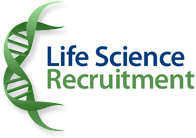 Did you know that your Internet Explorer is out of date?
To get the best possible experience using our website we recommend that you upgrade to a newer version or download another web browser.
A list of the most popular web browsers can be found below. Just click on the icons to get to the download page.
Your browser will need to close to complete the installation and you will need to manually reload the site when finished
Consultant
James Cassidy
Life Science
+353 1 5079250
Connect with me on

Search Results for Process Development Engineer
Job Title.
Location
Salary
Actions

Senior Process Development Engineer

Senior Process Development Engineer - Galway The role works as part of a multi-functional team in the development and production of medical devices used for the treatment of stroke. You will work as a recognized manufacturing and process technical expert who can provide process engineering knowledge and oversight particularly in the areas of polymer & metal forming and micro assembly processes. As this position will be responsible for running a portfolio of projects, strong project management skills and experience of working in a matrix organisation are highly desired. My Clie...

Location: Galway, Senior Process Development Engineer
Galway
Not Disclosed

Operations Manager

Operations Manager Our client an innovative clinical phase MedTech Therapy Company are currently seeking an Operation Manager to join their team. Reporting to VP of Technical Operations role will act as liaison between R&D and Operations and will be a critical role in commercialisation of the device. This an excellent opportunity to join a well-funded, fast growing and dynamic organisation with a management team with a proven track record in start-up space Skills/Experience: Working closely with quality, regulatory and R&D to deliver opera...

Location: Galway, Operations Manager
Galway
Not Disclosed

Process Engineer

JOM/APES-040516 Process Engineer Location Galway This role involves supportingthe start-up of new products, new manufacturing lines and platforms, and standardised equipment upgrades identified through continuous improvement initiatives, and sharing of best practices. Responsibilities Be a key point of contact for exchanges with the R&D teams for new product introductions, continuous improvement changes, business continuity, regulatory related changes & customer complaint technical questions. Lead process driven projec...

Location: Galway, Process Engineer
Galway
Not Disclosed

Project Engineer

We're currently recruiting for an exciting opportunity with an award-winning Medical Device organization based in Limerick. This is an excellent position for anyone who is looking to join a leading multinational who are one of the best at what they do. Duties − Assist in determining the budget to support requirements − Evaluate or assist in evaluating technology necessary to support requirements − Propose options to Management/Customer/Stakeholders − Provide technical support for projects − Support and/or develop ...

Location: Limerick, Project Engineer
Limerick
Not Disclosed

Subscribe RSS feed for this search
Process Development Engineer Career Profile
Process Development Engineer
A Process Development Engineer or New Product Introduction Engineers is charged with taking a concept or a prototype from small scale into full scale commercialisation. Process Development Engineers require a strong project management background as the role is cross functional and requires interaction with many different groups, R&D, Quality, Manufacturing, Reg Affairs etc Very often role will require international travel as R&D facility may be located in a different country to manufacturing facility
Typically the Process Development Engineer will have a degree in Engineering and 2-3 years experience in scales up, tech transfers and commercialisation projects. Good communication skills are essential.
Key Responsibilities of the Process Development Engineer
Co-ordinating all activities to design, develop and introduce to production new products in accordance with the requirements of ISO 13485:2003 & latest Medical Device Directive & other standards that may apply.
Co-ordinating the generation of Design Files, Technical Files and Project Files to include Design Objectives, Design Reviews, Design Outputs, Design Verifications, Shelf Life studies, Bio-compatibility, Sterilisation, Risk Analysis, Validation Master Plans, IQ's, OQ's, PQ's, Test regimes etc., as required for new products and significant changes in existing products.
Co-ordinating the activities required to develop new products and processes.
Co-ordinating the acquisition of new materials required for new products
Co-ordinating the acquisition of new equipment and tooling required for new products, including test and measurement equipment.
Supporting the Business Acquisition process in providing technical support, drawings/specifications, samples, costing data and other information that may be required to generate new business.
Supporting the production department, especially with regard to new products, with regard to process issues, CAPA's, Engineering Changes, Customer complaints etc as and when required.
Ensuring all activities are carried out according to the relevant Medical and Industry standards and internal procedures.
Provide accurate and up-to-date reporting on projects