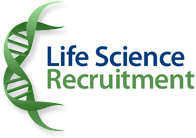 Did you know that your Internet Explorer is out of date?
To get the best possible experience using our website we recommend that you upgrade to a newer version or download another web browser.
A list of the most popular web browsers can be found below. Just click on the icons to get to the download page.
Your browser will need to close to complete the installation and you will need to manually reload the site when finished
Consultant
James Cassidy
Life Science
+353 1 5079250
Connect with me on


Sorry
There are no Open Vacancies that Match your Search
Other similar job titles you may be intertested in include:
Project Development Engineer
Support Engineer
Snr R and D Engineer
Research and Development Scientist
Quality Systems Lead
QA RA Engineer
Please view a sample career profile in the box below
or
click here
to browse all open vacancies
Process Development Engineer Career Profile
Process Development Engineer
A Process Development Engineer or New Product Introduction Engineers is charged with taking a concept or a prototype from small scale into full scale commercialisation. Process Development Engineers require a strong project management background as the role is cross functional and requires interaction with many different groups, R&D, Quality, Manufacturing, Reg Affairs etc Very often role will require international travel as R&D facility may be located in a different country to manufacturing facility
Typically the Process Development Engineer will have a degree in Engineering and 2-3 years experience in scales up, tech transfers and commercialisation projects. Good communication skills are essential.
Key Responsibilities of the Process Development Engineer
Co-ordinating all activities to design, develop and introduce to production new products in accordance with the requirements of ISO 13485:2003 & latest Medical Device Directive & other standards that may apply.
Co-ordinating the generation of Design Files, Technical Files and Project Files to include Design Objectives, Design Reviews, Design Outputs, Design Verifications, Shelf Life studies, Bio-compatibility, Sterilisation, Risk Analysis, Validation Master Plans, IQ's, OQ's, PQ's, Test regimes etc., as required for new products and significant changes in existing products.
Co-ordinating the activities required to develop new products and processes.
Co-ordinating the acquisition of new materials required for new products
Co-ordinating the acquisition of new equipment and tooling required for new products, including test and measurement equipment.
Supporting the Business Acquisition process in providing technical support, drawings/specifications, samples, costing data and other information that may be required to generate new business.
Supporting the production department, especially with regard to new products, with regard to process issues, CAPA's, Engineering Changes, Customer complaints etc as and when required.
Ensuring all activities are carried out according to the relevant Medical and Industry standards and internal procedures.
Provide accurate and up-to-date reporting on projects