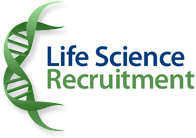 Did you know that your Internet Explorer is out of date?
To get the best possible experience using our website we recommend that you upgrade to a newer version or download another web browser.
A list of the most popular web browsers can be found below. Just click on the icons to get to the download page.
Your browser will need to close to complete the installation and you will need to manually reload the site when finished
Consultant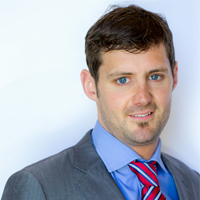 Brian Christensen
Life Science
+353 (0)1 685 47 47
Connect with me on


Sorry
There are no Open Vacancies that Match your Search
Other similar job titles you may be intertested in include:
Senior Medical Scientist
Medical Scientist
Medical Scientist AMLS
Pharmacist
Biomedical Scientist
Nurse
Please view a sample career profile in the box below
or
click here
to browse all open vacancies
Cardiac Catheterisation Technician Career Profile
Cardiac Catheterisation Technician
Cardiac Catheterisation refers to the process of performing cardiac angiography and other procedures by means of inserting a catheter from arteries in the groin or wrist and feeding these up to the heart.
Key Responsibilities of the Cardiac Technician can include
Calibration and maintenance of all equipment which includes sterilisation where necessary.
History taking and interpretation of request forms.
Performing the procedures, reporting and highlighting abnormal recordings.
Commitment to in-service training of students and technicians.
Participation in in-patient care, preparation and reassurance of patient.
To initiate and participate in dealing with medical emergencies including cardiac resuscitation.
To keep such records appropriate to his/her office as he/she may be required.
To maintain roster for staff within the Cardiac Technicians Department to ensure service is maintained appropriate to requirements.
To be responsible for rosters to include leave rosters and to identify locum requirements.
To be involved in the in-service training program implement new codes of practice
To be involved in the development of new procedures which may be introduced.
Resting E.C.G.
Stress E.C.G.
Ambulatory blood pressure monitoring
Echo Cardiography , Transthoracic and transeoesophageal: Performance and reporting.
Pacing and follow-up temporary and permanent cardiac.
Cardiac Catheterisation, diagnostic and interventional.
Pacer implantation
Electrophysiology studies and ablations
AICD implants and follow-up
Tilt Table testing
Required Qualifications & Experience
The Certificate in Medical Physics and Physiological Measurement or equivalentqualification.
Membership of the Society of Cardiological Science and Technology.