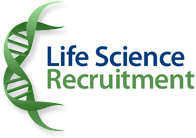 Did you know that your Internet Explorer is out of date?
To get the best possible experience using our website we recommend that you upgrade to a newer version or download another web browser.
A list of the most popular web browsers can be found below. Just click on the icons to get to the download page.
Your browser will need to close to complete the installation and you will need to manually reload the site when finished
Search Results for Data Management
Job Title.
Location
Salary
Actions

Data Governance Information Management - Business Integrator

An Associate or Senior Associate –Data Governance Information Management - Business Integrator is required to join a leading global pharmaceutical business based in Cork with Hybrid working. This is an opportunity to join a vibrant multi-cultural team where you will play your part in making a difference for people the world over by supporting the business as it discovers, develops, and delivers medicines that help people live longer, healthier and more active lives. The key areas of focus for the Data Governance and Information Management (DGIM) business integrator will...

Location: Cork, Data Governance Information Management - Business Integrator
Cork
Not Disclosed

LIMS Templator / LIMS Data Entry

We're currently recruiting for an exciting opportunity with an award-winning pharmaceutical organization based in Dublin. This is an excellent position for anyone who is looking to join a leading multinational who are one of the best at what they do. The Laboratory Information Management System (LIMS) Upgrade project requires LIMS Templators / LIMS Data Entry resources to support the data migration, LIMS templating and data entry efforts under the guidance and direction of the Business Workstream Lead and Project/Program Management. • Work within the LIMS Mo...

Location: Dublin, LIMS Templator / LIMS Data Entry
Dublin
Not Disclosed

Subscribe RSS feed for this search
Data Management Career Profile
Data Management
Clinical Data Management is concerned with the processing of incoming clinical trial data from ongoing trials and the analysis and organisation of the data in preparation for registration with the regulatory bodies, e.g. the Irish Medicines Board (IMB) or the US Food and Drug Administration (FDA).
The main entry level position in data management is the Clinical Data Coordinator and this position generally requires a good degree in life sciences or mathematics and a high competency in analytical and organisational skills.
Key Responsibilities
Migrate / deliver high quality data for specified protocols within agreed timeframes to achieve prompt submissions/publication of results
Write project procedures and guidelines for effective data capture and review in collaboration with clinical monitors
Ensure the quality of project data by developing and applying comprehensive validation procedures prior to the migration of data
Implement production databases at the start of each project to enable data cleaning to occur at an early stage; co-ordinate the design of record forms/screens for studies.
Communicate effectively with International Project team, and Corporate Computing Support
Provide training and support for Hospital Investigators and Study Staff; communicate effectively with investigational sites to resolve data clean-up queries
Maintain systems to track the data management process
Develop and maintain project data management plans and co-ordinate the activities of informal project data management teams comprising Clinical Research Officer(s), Data Entry, Data Analyst and external Contract Research Organisation staff to ensure adherence to agreed schedules