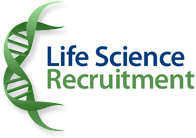 Did you know that your Internet Explorer is out of date?
To get the best possible experience using our website we recommend that you upgrade to a newer version or download another web browser.
A list of the most popular web browsers can be found below. Just click on the icons to get to the download page.
Your browser will need to close to complete the installation and you will need to manually reload the site when finished
Consultant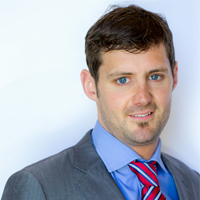 Brian Christensen
Life Science
+353 (0)1 685 47 47
Connect with me on


Sorry
There are no Open Vacancies that Match your Search
Other similar job titles you may be intertested in include:
Nurse
Pharmacist
Medical Scientist AMLS
Biomedical Scientist
Senior Medical Scientist
Clinical Services Coordinator
Please view a sample career profile in the box below
or
click here
to browse all open vacancies
Radiographer Career Profile
Radiographer
Overview of Position
To perform a range of diagnostic radiographic procedures as required throughout the department, managing patient priority as appropriate.
To undertake out of hours duties.
To contribute effectively to the delivery of an effective and responsive Radiology service.
To supervise, assist and train a range of student, qualified and assistant staff in both the delivery of the service and their individual development needs.
To assist in and manage workflow and ensure all data inputs are recorded for both patient record integrity and statistical evaluation purposes.
To demonstrate and encourage the highest professional and technical standards in all staff using personal example and constructive supervision.
Demonstrate partnership in professional development issues maintaining a high level of technical and theoretical skills through personal CPD.
To participate in the Governance of the Department in areas including Risk Management, Health and Safety, Research and Audit activities.
Clinical Responsibilities:
To perform radiography duties appropriate to the office as may be assigned to him/her from time to time.
To supervise the preparation and keeping of all necessary records and to furnish such reports as may be required.
To organise the X-ray service in the area(s) to which he/she is assigned and supervise staff assigned to the area.
To contribute to the development and implementation of operational policies, protocols and guidelines to international best practice and standards.
To assist and take part in a continuing reject analysis and quality assurance programme.
To actively participate in improvement and development of Radiography Services by liasing with relevant service users.
Create a safe environment for staff and patients by ensuring that Health and Safety Regulations, Radiation Protection, Infection Control, and Hygiene policies are known and strictly adhered to.
Be responsible for the cleaning and care of x-ray equipment and reporting of all faults to the Radiographer In Charge. Ensuring the department in general and your work area specifically is clean tidy and safe.
Ensure that the Dignity at Work Policy is understood and promoted within the department and the hospital
To relate to and communicate with all staff in a courteous and helpful manner at all times.
To adhere to all hospital and departmental policies and procedures including the Sick Leave Policy.
Foster teamwork within the department and hospital.
Exercise control of supplies and equipment and consult with appropriate personnel regarding the proper care and maintenance of such supplies and equipment.
To identify teaching/learning opportunities within the department.
To maintain, update and develop knowledge on relevant professional development and on all speciality current trends.
To participate in mandatory training programmes.
To undertake developments in connection with new technology as required.
To participate in the Emergency/On Call services, as required.
To run the service effectively in the absence of the Clinical Specialist.
Essential Requirements
Possess the Diploma of the College of Radiographers or Possess a B.Sc (Hons) in Radiography or Possess a qualification at least equivalent to the above
Candidates must possess the requisite knowledge and ability (including a high standard of suitability and management ability) for the proper discharge of the duties of the office.
Be a member of the IIR and registered with the dept. of health and children as a radiographer.