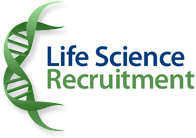 Did you know that your Internet Explorer is out of date?
To get the best possible experience using our website we recommend that you upgrade to a newer version or download another web browser.
A list of the most popular web browsers can be found below. Just click on the icons to get to the download page.
Your browser will need to close to complete the installation and you will need to manually reload the site when finished
Search Results for QA Specialist
Job Title.
Location
Salary
Actions

Senior Associate Quality Assurance

Senior Associate Quality Assurance RK2405 12 Months Dublin We're currently recruiting for an exciting opportunity with an award-winning Pharmaceutical organization based in Dublin. This is an excellent position for anyone who is looking to join a leading multinational who are one of the best at what they do. Duties: • Testing of primary and secondary components for use in the manufacture of aseptic products. • Sampling of Excipients and Drug Substance under Grade C conditions. • Review/approve documentation associated with component testing...

Location: Dublin, Senior Associate Quality Assurance
Dublin
Not Disclosed

QA Specialist

QA Specialist Description My client manufactures and distributes X-ray and MRI Contrast Media for internal and external customers worldwide. As part of the Pharmaceutical Diagnostics (PDx) business of the company, we support the PDx vision of being the best-in-class supply chain delivering the right dose to the right patient at the right time. At their campus at Cork, they employ approximately 600 staff and are a 24/7 operation exporting to 93 markets worldwide. This is an opportunity for a skilled QA Specialist to join a team that manufactures and distributes X-ray and MRI ...

Location: Cork, Cork City, QA Specialist
Cork
Not Disclosed

Quality Specialist

Our client, a long established and dynamic company, providing professional services to the lifesciences sector, now has a really nice opportunity for a Quality Specialist to join their growing team. The role will involve ongoingmaintenance of all quality standards (ISO, BRC, GMP+, ESAD etc.), management of the Vendor Approval Process, including completion of questionnaires (MSQ/VSQ), assistance with audits and overall management of the quality system of the business. This is a really nice opening to join a highly reputable company, while growing y...

Location: Tipperary, Quality Specialist
Tipperary
Not Disclosed

Senior QA Specialist

We're currently recruiting for an exciting QA Contract o pportunity with Biotechnology start up project based in Dublin. This position will focus on QA support in a few projects that are ongoing at the moment. Requirements will revolve around QMS activities e.g. change controls and completion of change actions, Quality agreements, SOP writing, preparation of documentation required to support regulatory submissions etc, CAPA tracking and close out. The Position Reporting to the Senior Director International Quality this position is resp...

Location: Dublin, Dublin City Centre, Senior QA Specialist
Dublin
Not Disclosed

Subscribe RSS feed for this search
Career Profile
Quality Assurance Specialist
Quality Assurance is responsible for gathering and collating data from the various departments of the Pharma manufacturing site and preparing for batch approval by the
Qualified Person (QP)
.
Key Responsibilities of the Quality Assurance Specialist
The position is responsible for carrying out tasks and projects related to managing QA activities related to the site as required by GMP. These activities include change control, nonconformance investigation, raw material and batch release, quality systems auditing, and validation review activities .
Role/Opportunity:
Provides support and direction to all departments in respect of specific quality system elements to ensure business, quality and compliance goals are met.Supports the development and management of GMP QA systems
Develop and implement processes, procedures, forms, work instructions and tools related to the implementation of quality systems at the site.
Assesses QA systems on ongoing basis to identify opportunities for process improvement.
Reviews and/or approves nonconformance investigations and their associated documentation.
Carries out tasks related to the management of project and site change control systems
Review and approval of qualification/validation documentation.
Carries out administration of the Supplier Assessment, Auditing and Inspection Readiness Systems at the site
Reviews and approves SOPs/work instructions/forms/validation plans from other departments on behalf of Quality Assurance.
Support QA activities for new product introductions
Skills/Experience
BSc essential
A minimum of 2 years experience in a quality, validation or compliance role within the biological and/or pharmaceutical industry.
Knowledgeable of FDA/EMEA regulatory requirements applicable to biologics and/or pharmaceuticals. Ability to apply GMP regulations and other FDA and international guidelines to all aspects of the position.
Experience in development/and or evolution of GMP systems is desirable